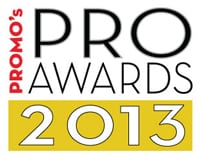 Campaign: Drive 4 UR School 2013
Brand: Ford Motor Co.

Agency: Team Detroit, Inc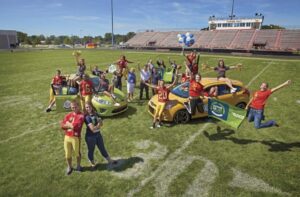 Also won: Best Use of Event or Guerilla Marketing (More Than Five Venues)
Ford Motor Co. launched its Drive 4 UR School program, which helps raise funds for high school booster clubs, in 2007. But with more and more schools having to cut funding for extracurricular activities, in 2012 the campaign was more relevant than ever.
Participating Ford dealers partnered with local high schools to host a one-day test-drive event, in either spring or autumn 2012. For every person who completed a testdrive on that day, Ford donated $20 to the school, up to $6,000. The program was designednot only to boost the perception of Ford as a brand that cares, but also toget more people—particularly the 12% of new-vehicle buyers who have kids in high school—to experience its autos.
Ford and agency Team Detroit established a Program Headquarters to serve as the central support system for the participating dealers and schools, providing guidance and resources, ranging from banners to branded vehicle magnets, to help them organize, promote, and host the events. This year for the autumn events they added a bonus for Ford's 2013 Escape: Anyone who testdrove one of these vehicles earned an extra $10 donation to the local school. To further promote the program, Ford launched a Drive 4 UR Facebook page where dealers and high schools could share user-generated content as well as photos from the various events.
For 2012, Ford had hoped to generate 275,000 test drives during the events; with nearly 305,000 test drives, it exceeded goal by 11%. Of those testdrivers, 3,840 bought vehicles, slightly more than the one percent average of previous Drive 4 UR School campaigns. Ford donated more than $5 million to the participating high schools, and the program boasted a return on investment of 563%.