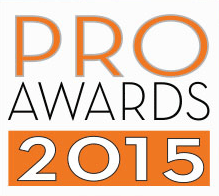 Campaign: Mikehacks
Brand: Mike's Hard Lemonade
Agency: Trisect
Other Awards for
"Mikehacks":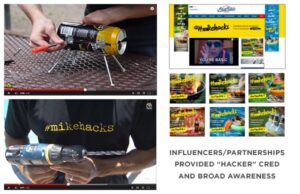 It's impossible to spend more than a few minutes online without coming across "lifehacks." Searching for the term calls up 2.5 million results on Google and 300,000 on YouTube; lifehack listicles are among BuzzFeed's most viewed pages; there's even a website called Lifehacker. To appeal to men 21 to 34 years old who enjoy the lifehacking ethos of finding creative ways to improve objects or processes, Mike's Hard Lemonade and agency Trisect devoted summer 2014 to "mikehacks."
Mike's shared hacks at just about every conceivable touchpoint and channel. A dedicated Tumblr offered how-to videos and blueprints (how to make a mini grill out of an empty Mike's can, how to create a porch mister out of PVC tubing); the brand also placed content on sites including BuzzFeed and Discovery. In-store displays featured seasonal mikehacks as well: backyard and pool-party hacks throughout early and midsummer, tailgate and game-day hacks in late summer and early autumn. An especially eye-catching display was the Grill Barrow, in which a branded wheelbarrow was converted into a barbecue spit for roasting chickens… complete with holders for tucking away a few bottles of Mike's.
Mike's encouraged people to share their own #mikehacks on the Tumblr page and other social media. It also ran a sweepstakes, giving a trip to Lollapalooza to a random entrant who submitted a photo or video of a hacked floating pool cooler.
During the four-month campaign, the Tumblr site received 667,000 page views. Across its social partners, the videos generated 529,500 completed views. From April through August 2014, average sales volume climbed nearly 80% from the previous three-month period. What's more, the redemption rates of IRCs ranged from 10% to nearly 20%, compared with the brand's typical redemption rate of about 2%. If ever a campaign could be considered a lifehack, Mikehacks is that campaign.