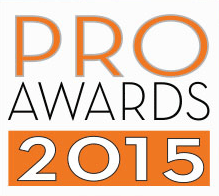 Campaign: The Bosch Xperience
Brand: Fusion Marketing
Agency: Bosch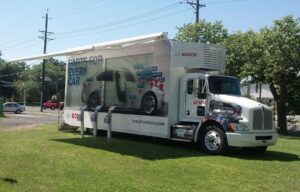 Innovative technology deserves to be promoted in an innovative way: That was the reasoning behind the Bosch Xperience. Rather than simply tell authorized retailers about its new gasoline direct injection systems and QuietCast brakes, engineering company Bosch and agency Fusion Marketing showed them, incorporating a 10-minute Oculus Rift virtual reality (VR) experience into their six-month retailer tour.
A branded truck with a tempered-glass body visited auto shops nationwide. The truck was innovative in and of itself—it was even showcased on the Jay Leno's Garage YouTube channel—and visually compelling enough to command attention on the road and parked in lots. Once inside, attendees donned an Oculus Rift headset to experience being sucked into the engine of a moving car via the grill, traveling through the entire engine system and being deposited back onto the road through the exhaust… only to virtually enter another moving vehicle and gain a similar view of a braking system during an emergency stop.
Not only was the VR session wildly entertaining and something that attendees would happily brag about, but it also enabled them to see and experience for themselves just what made Bosch's systems different from the competition's. To reinforce the information (and to let attendees catch their breath!), a Bosch-trained instructor led a 15-minute classroom session complete with Q&A.
The tour generated higher participation levels than previous marketing and training tactics, and Bosch captured more than 95% of the email addresses of the more than 8,000 participants. And those participants who experienced the VR tour automatically became the coolest parents/spouses/neighbors on their street.