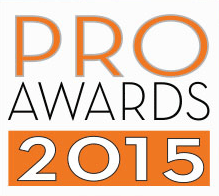 Campaign: Game of Thrones Season 4 Barclays Epic Fan Experience
Brand: Game of Thrones
Agency: HBO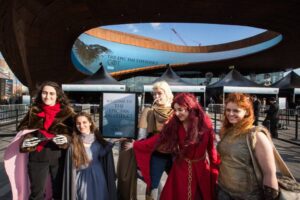 An epic series like HBO's Game of Thrones deserves an epic season kickoff. The cable network gave fans just that by selling 7,000 tickets to The Epic Fan Experience in Brooklyn's Barclays Center on March 20, 2014, two weeks before the long-awaited season-four premiere.
The event sold out in minutes. The lucky attendees were able to sit atop the Iron Throne, usually reserved for the king of the Seven Kingdoms of Westeros, the fictional continent where Game of Thrones takes place. They also were able to view show costumes and props and sit in on a Q&A session with cast members Maisie Williams, John Bradley-West, and Kristian Nairn and the author of the books on which the series is based, George R.R. Martin. One fan was selected at random to win the life-size Iron Throne replica on the stage. And perhaps best of all, attendees were treated to an advanced screening of the fourth season's debut episode, "Two Swords," on a stadium-size screen.
The event—along with the social media posts shared by attendees thrilled to brag about seeing the season premiere two weeks before almost everyone else—added to the excitement and buzz already surrounding the series. When "Two Swords" debuted on HBO, it was watched by 6.635 million same-night viewers, the largest same-night audience for any HBO show since The Sopranos. The season finale had 7.1 million total viewers, up 32% from the third-season finale, and HBO declared that Game of Thrones had become the most popular series in the network's history.