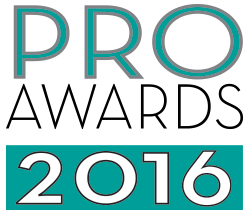 Campaign: Hendrick's Gin Flying Cucumber Airship
Brand: Hendrick's Gin
Agency: Hendrick's Gin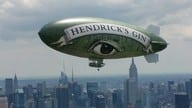 It's a bird! It's a plane! It's a cucumber-shape dirigible! Yup, Hendrick's Gin crossed the country in an airship to remind drinkers that its cucumber-and-rose-infused beverage was no ordinary gin and that it should be garnished not with the usual lime but with a far-from-typical cuke instead.
In a 16-week period, the 133-foot dirigible took to the skies above 13 major markets: Los Angeles, San Francisco, Austin, Houston, West Palm Beach, Long Island, New York City, New Jersey, Philadelphia, Boston, Detroit, Indianapolis, and Chicago for the Hendrick's Gin Flying Cucumber Airship campaign. It chose to fly over major events and key venues and offered rides to social media influencers who would share the experience with their followers. It also offered rides to media members, distributors, select bartenders, and winners of its #CucumberChallenge competition, in which those who spotted the airship in the sky posted a photo along with the hashtag on Instagram.
Those lucky enough to be invited for a ride arrived at the airport to find a themed bar, complete with bartenders and airship crew outfitted in 1920s-inspired flight gear. Guests were given a specially crafted Hendrick's cocktail to be consumed at an altitude of 1,000 feet as well as a branded pin, luggage tags, postcard, and (just in case) regurgitation receptacle. Because space within the airship was rather limited, Hendrick's hosted rooftop viewing parties in San Francisco, New York, and Chicago that attracted roughly 750 influencers and media and industry members. The company supported the campaign with a large-scale PR effort across traditional print, broadcast, and online media and a full-page ad in The New York Times.
The campaign generated more than 500 million media impressions, with coverage in publications ranging from Forbes and Robb Report to Adweek and the New York Daily News. It reached more than 2 million people on Instagram and 996,000 on Facebook. And for one couple, Hendrick's provided an especially memorable experience: An influencer proposed to his girlfriend while in flight. There's no word whether Hendrick's is to be served at the wedding.
Other winners in this category:
Silver Best Vehicle-based Campaign: Motive Mtn Dew DEWshine Grassroots Tour
Bronze Best Vehicle-based Campaign: Manifold LinkedIn Picture Opportunity Tour