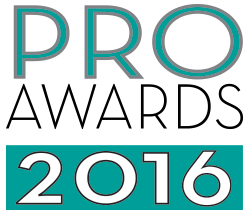 Campaign: Foster Farms Raises National Thanksgiving Turkey Fit for a President(ial Pardon)
Brand: Foster Farms Presidential Turkey
Agency: Fineman PR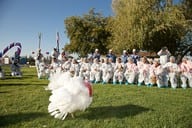 For nearly seven decades, the president of the United States has "pardoned" a turkey in time for Thanksgiving. In 2015 Foster Farms was given the honor of raising that year's National Thanksgiving Turkey. With the help of Fineman PR, it used the opportunity to talk turkey—about, among other things, its commitment to raising turkeys in a humane fashion and the culinary benefits of the Nicholas White breed.
In the weeks prior to Thanksgiving, Foster Farms debuted a consumer-friendly website, social media accounts, the hashtag #TurkeyPardon2015, and a Spotify playlist of what the company said were its turkeys' favorite songs (apparently they favored country music). In addition, it worked with Sonoma sommelier Christopher Sawyer on Thanksgiving wine pairings to distribute to the mainstream media.
Foster Farms also partnered with California Agriculture in the Classroom to develop a curriculum, mapped to Common Core, to educate students about the importance of its home state in U.S. agriculture; it also took the turkeys that were in the running for a pardon to school assemblies throughout California's Central Valley and greater Los Angeles. What's more, it invited schoolchildren to suggest names for the Presidential Turkey and its alternate.
When it came time to decide which of the 25 feathered contenders deserved the title of Presidential Turkey, Foster Farms invited local fifth-graders as well as members of the media along. The lucky pardonee and his alternate were flown by United Airlines on a plane dubbed Turkey One, complete with a special seal on the fuselage. The turkeys arrived to the airport via a presidential-style motorcade complete with security detail, and fellow passengers were treated to branded photo ops at the gate among the gathered media. The White House did its part too; not only did it pardon the turkey, but the day before the ceremony it announced via Twitter the contest-winning names: Honest and Abe.
The media gobbled up the campaign, resulting in 2,807 news stories that generated nearly 208 million media impressions. Add to that more than 32 million social media impressions, and it's safe to say Foster Farms had cause to give thanks.