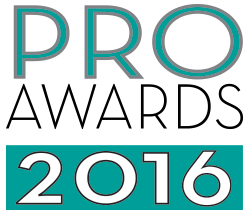 Campaign: National Salmon Day
Brand: Chicken of the Sea International
Agency: Pivot Point Marketing
Other Awards for
"National Salmon Day":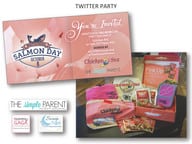 Shrimp, trout, lobster—they all have a day of celebration devoted to them. Chicken of the Sea felt that salmon deserved the same honor and so, with the aid of Pivot Point Marketing, it declared Oct. 8, 2015, the inaugural National Salmon Day.
In the beginning of 2015, Chicken of the Sea had introduced its Flavored Salmon Pouches with the Pink Up Your Lunch campaign, which used in-store, digital, and social media marketing to show how easy it was to incorporate lean, protein-packed salmon into one's meals. The National Salmon Day campaign built on that by introducing in September a 30-day sweepstakes in which consumers who submitted via social media a photo with the hashtag #PinkUpYourLunch showing how they'd added Chicken of the Sea salmon to their meal would be eligible to win prizes.
To reinforce the message, the Chicken of the Sea monthly newsletter teased National Salmon Day with recipes and information on its newest Flavored Salmon, Sriracha. The brand also reached out to influential bloggers with recipes for celebrating the upcoming holiday. And on the day itself, both the city of Chicago and the county of San Diego officially proclaimed Oct. 8 as National Salmon Day. To celebrate, Chicken of the Sea hosted a Twitter party and offered downloadable coupons good for a free salmon pouch.
One might say the promotion went swimmingly. Nearly 50 publications covered the story, the campaign generated more than 85 million cross-channel impressions, including more than 70 million earned-media impressions, exceeding its goal by 40 percentage points. Traffic to the salmon pages of Chicken of the Sea's website increase 24%, and nearly 3,300 coupons were distributed and redeemed. What's more, now that National Salmon Day is a recognized holiday—it's even been added to Chase's Calendar of Events, the sourcebook of commemorative events—Chicken of the Sea has a peg for promotions for years to come.