Marketers Prioritize Personalization, Leverage AI, Turn to Numerous Data Sources: Report
Marketers increasingly prioritize personalization, leverage the power of artificial intelligence (AI) and turn to numerous data sources to improve customer engagement, a new report has found.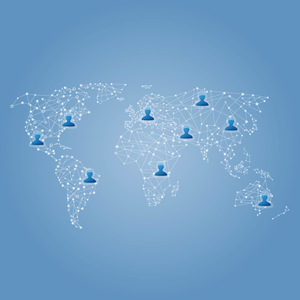 Challenges continue, including earning customer trust and respecting privacy, according to the Salesforce State of Marketing Report.
When it comes to AI, marketers use has grown at a rate of 44 percent since 2017, but as personalization improves, only 30 percent of marketers are completely satisfied with their ability to balance it with privacy.
The report focuses on four emerging trends:
1. CX
Marketing is at the center of connecting customer experiences and 54 percent of high-performing marketers reported that their organization is leading customer experience initiatives across the business. Performance improves with team members that share common goals and metrics (64 percent). Collaboration is another key factor with 54 percent of respondents saying they feel empowered to collaborate with sales teams.
Of all departments, marketing and service work closest together. Fifty-five percent of marketing teams collaborate with service teams to manage and respond to inquiries and issues over social media, 54 percent have a free and open flow of customer data between teams and 53 percent share common goals and metrics, the study found.
---
Other articles you might enjoy:
---
2. More Customer Data Sources
Marketers use an abundance of data sources to paint vivid pictures of their customers, but all of this data often lives in siloed technologies and is difficult to unify.
The median number of data sources is forecasted to jump from 10 in 2017 to 15 in 2019, but only 47 percent of marketers say they have a completely unified view of customer data sources.
The top four technologies used to solve for customer identity are marketing databases, customer relationship management (CRM) systems, email service providers (ESPs) and data management platforms (DMPs).
3. AI
Marketers are increasingly prioritizing personalization as the key to achieving all marketing objectives, including brand building, lead generation and customer acquisition.
High-performing marketers have been at the forefront of AI adoption with 40 percent of them using it in 2018. When looking at all marketers, 29 percent used AI in 2018—up from 20% from 2017.
With the power of AI, marketers are able to better identify customers and engage them with the right information across all channels. At the same time, marketers are increasingly taking into account customer trust and privacy, as they recognize that their success depends on it.
Today, most marketers use AI in two different ways, such as powering real-time next best offers or predictive marketing journeys. By 2020, most marketers will use AI an additional four ways, including personalizing customer journeys and creating dynamic landing pages and websites.
4. Real-Time Customer Engagement
Real-time customer engagement ranks as both the top marketing priority, and the top marketing challenge. Only 28 percent of marketers are completely satisfied with their ability to engage with customers across channels at scale.
Fifty-two percent of marketers adapt marketing strategy and tactics based on how a customer interacts with their content. Only 32 percent of marketing leaders say a given channel is dynamically coordinated with others, up from 28 percent in 2017.
The 5th edition of the State of Marketing Report surveyed more than 4,100 marketing leaders worldwide.