How B2B Marketers Are Embracing Digital During the Pandemic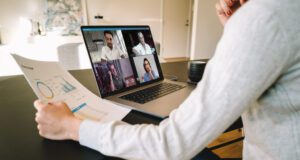 B2B marketers have had to rely on digital communications to communicate with clients and potential customers far more during COVID-19 than previously. And the pace of digital adoption has accelerated, according to a piece in AdExchanger.
Professional services firm Ernst & Young, for instance, is creating virtual events that reflect B2B marketers' pain points during this time, such as closing remote deals and understanding the CARES Act. The company also produced a content series featuring topics explained in five-minute videos that clients wanted to address, from supply chain issues to Paycheck Protection Program loans, and was able to monitor how clients moved from awareness to further down the funnel.
B2B marketers are also embracing programmatic account-based marketing in haste, according to the article, since the absence of physical events has left gaps in the pipeline that digital targeting can help fill in. Channel shifting is another theme, with social media and online video gaining investment due to the rising engagement for digital channels. Dell Technologies, for example, has shifted budget from out-of-home and radio to more quarantine-friendly channels. For more on B2B marketers' shift to digital during the pandemic, read on in AdExchanger.