Facebook, Pinterest Integrate New Online Shopping Features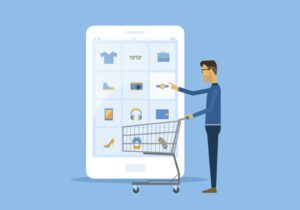 As brands enhance their ecommerce capabilities to adapt to social distancing mandates, social platforms are providing more tools for marketers to facilitate product marketing online. This week Facebook launched an online ecommerce ecosystem that allows small businesses to set up virtual storefronts within Facebook's apps.
Dubbed Facebook Shops, the free initiative provides tools for companies seeking to bring their businesses online and help offset the lost revenue many have experienced from store closures, the company said in a blog post. It's also introducing purchasing capabilities with Instagram's Explore feature this summer, integrating live video tools into Facebook Shops and testing connectivity to loyalty programs in the coming months.
What's different about the feature compared to Facebook's previous commerce products is that it's native to the platform, integrates product catalogues, can store credit card data and is available for free for small businesses, according to an article in AdExchanger. The first brands to get access to the service are merchants that use ecommerce platform Shopify, Facebook's launch partner.
Pinterest also beefed up its ecommerce toolkit this week with the launch of "shopping spotlights," which highlights recommendations from fashion influencers and publishers. Users can also shop for products that fall under curated trends on Pinterest. Consumers can already shop for products inspired by their Pins and use a Shop tab that mimics a personal shopping list.
Read more on the what this online commerce ecosystem means for brands in AdExchanger.
---
Other articles you might enjoy:
---