Five Ways to Engage Ecommerce Customers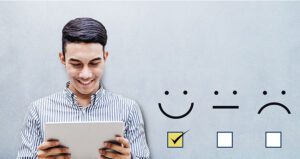 Without having the ability to interact with customers face-to-face, ecommerce businesses must rely on engagement strategies to keep customers coming back to their websites for purchases. Ways for marketers to enhance customer experiences and increase sales include enabling visual site searches, co-browsing at checkout, triggered marketing emails, personalized push notifications and modeling the experience after a brick-and-mortar store, according to a piece in Multichannel Merchant.
Take Pinterest, which recently enabled shoppable pins and visual searches to make it easier for users to buy products through photo searches versus text. Data indicated that 80 percent of Pinterest users start with visual search and that increased brand loyalty occurs for 49 percent of users using visual search.
Another way to engage ecommerce customers is through enabling triggered marketing emails, such as a welcome note after creating an account or a friendly reminder after a cart abandonment.
Personalized push notifications tailored to a customer's specific needs, co-browsing during checkout and AR-enabled apps to mimic the in-store shopping experience can also improve the ecommerce customer experience. Read on in Multichannel Merchant for more detail.
---
Other articles you might enjoy:
---