Expanding Marketing KPIs from Performance to Predictive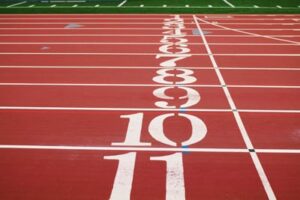 Savvy marketers understand there are two types of KPIs – key performance indicators and key predictive indicators. Ronald Baker, author of Implementing Value Pricing: A Radical Business Model for Professional Firms, defines them this way: a performance indicator is merely a measurement, such as the number of patents filed, or new revenue, but lacks a falsifiable theory. A predictive indicator is a measurement supported by a theory, which can be tested and refined, in order to explain, prescribe or predict behavior.
Most marketers only concern themselves with performance indicators, missing out on critical data points for effectively managing their marketing. Often, this is because marketers are under pressure to "prove" their impact on their businesses. They need to justify their budgets, their spend, and in a very real sense, their existence. Unfortunately, this preoccupation with performance KPIs – specifically revenue and ROI – diverts resources from analyzing and using data that can actually impact future performance!
Marketers should refocus their attention on predictive indicators if they want to be effective managers and stewards of the resources under their charge. This type of KPI signals what's likely to happen with performance indicators in the future. They are the canaries in the coal mine. Predictive indicators apply to every level of an organization, not just tactical marketing—for example, sometimes it doesn't make sense for a company to be concerned with revenue at all.
---
More on Marketing Measurement:
---
Using predictive indicators is especially crucial for any marketer working within an asymmetrical cause and effect cycle. Asymmetric cycles are characterized by multiple marketing and sales touchpoints, distributed over a length of time, in order for a prospect to make a purchase. The disconnect between action and result is why revenue and ROI are woefully insufficient for marketing management.
What KPIs—key predictive indicators—should marketers be considering? It depends on your business, but there are many that might be appropriate, such as:
Landing page form conversion rate and volume
Specific content consumption
Demo or training requests and completions
Email list size and growth rate
Freemium uptake and utilization
App downloads
Marketing qualified lead conversion rates
An entire company might not focus on revenue or profit, but instead capture mind share that transforms into market share or an acquisition. For example, consider Amazon. Revenue was really a proxy for market share and distribution-model disruption and the lack of profits didn't stop forward progress. Their strategic objective is to be your first, and ultimately only, choice when you go to make a purchase. Amazon forwent profits for a long time during the pursuit of this objective.
Justin Yopp is a marketing strategist at The Pedowitz Group.