Building Traffic With Content Marketing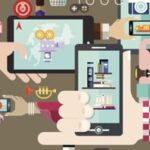 Creating great content isn't enough. You need to promote it to the right audience, at the right time.
In the past, says Arnie Kuenn, CEO of search, social and content marketing firm Vertical Measures, marketers could simply reply on social media to push out content. But over the last 18 months, as more and more companies rely on content to build their brand, the noise in social has become deafening. That means to get traction you need to create a true strategy to optimize your content for lead nurturing.
"Content is getting very image heavy, with lots of video and graphics," he notes. "But no matter what, most people find content via search, and search engines like text."
Kuenn will run the workshop "Leveraging Content Marketing to Build More Traffic" on Monday, March 2 at LeadsCon Las Vegas at the Mirage Hotel & Resort. He'll share an 8-step process that will walk marketers through content ideation, optimizing content, promoting content, lead nurturing and measurement.
Kuenn suggests investing in creating evergreen content that will be relevant to your audience for a long time, and then creating a marketing plan behind it. Too many marketers don't take the time to properly promote a piece of content and wait for it to pay off.
While in the past many marketers worked to find influencers to help share their content, today Kuenn says that money might be better spent on paid media to promote content. "You'll ultimately get a better ROI."
Should content be gated? That depends, he says. "If something has a significant value, you should gate it and then decide what you want to ask for. Name and email, or something more meaty? Watch your conversion rates and figure out whether you're asking for too much or too little information. You need to measure and find a balance."
To learn more about LeadsCon Las Vegas, click here.