Check It Out: Librarians Take Action to Improve Data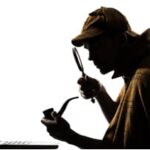 Data is an amazing tool—if you know how to use it properly. But if manipulated in the wrong way, it can wreak havoc on an organization.
Consider this cautionary tale of a Florida library. Two employees created a fictional patron and then used the account to check out 2,361 books over nine months last year. The ruse was a scheme to trick the system into believing these beloved books were being circulated to the library's patrons, a move that would spare the tomes from automated purges of less popular titles.
As Cory Doctorow writes on BoingBoing, "This is datafication at its worst…The library wants to be efficient at stocking books its patrons will enjoy, so it deploys software to measure popularity, and raises the outcomes of those measurements over the judgment of the skilled professionals who acquire and recommend books, who work with patrons every day. Instead of being a tool, the data becomes a straightjacket: in order to get the system to admit the professional judgment of librarians, the librarians have to manufacture data to put their thumbs on its scales."
Is your organization truly optimizing its data—or are you following it blindly down the wrong path? It's a good question to ask your team as you forge ahead into the new year.
Related Articles:
Special Report: Optimizing Marketing Data
HCL Tests Campaign With Data-Driven Personas
Why Clean Marketing Data is Not Just for CIOs