Why Clean Marketing Data is Not Just for CIOs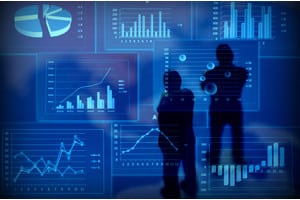 It's 9 a.m. on Monday, your team has sent marketing data dashboards from last week for review. Instantly you notice something is amiss. The numbers just don't add up.
Marketing data gaps are unfortunately quite common. These range from a lack of reporting that highlights the most effective sources of leads to an outright inability to show the impact of marketing campaigns on marketing influenced pipeline and marketing attributed revenue. There is little argument that clean and complete data is critical
According to VentureBeat, clean data drives an average return on investment of 224%. Your CIO has been focused on data quality for a long time now. It is past time for you to join the fray.
Here are three steps to take now that will help drive the right conversations and turbocharge your ROI:
Form a committee. Get the right people in the room to discuss marketing data issues and gaps and then take action. In today's business climate everybody owns the data. It isn't a single department that holds sole responsibility for it. Start by talking to the various business stakeholders and gaining consensus for building a data governance committee. This group should be chartered with measurement, maintenance and management of the data. It should have a clear and measurable goal along with the resources (financial, tools, and people) to back it up.
Standardize and automate. Spend time with your data governance committee to arrive at a set of standards for what the data should look like. It's a painful process to field by field, system by system, and line by line but the value on return is immense. Use the tools you have in-house already to set standardized data conventions. Make your current toolset do the work to keep your data clean. Whether you have larger IT owned data cleansing tools or are relying on your marketing automation platform to do the work, set the tools to do the heavy lifting and then keep doing this on a continual basis.
Report, Report, Report. Utilizing the analytics your systems currently offer gives you a real-time view of your data governance efforts. It also provides your committee a baseline for maintenance and measurement. Begin by identifying your gaps. What critical data points are missing from your systems? Are they contained in other systems? Do you need to augment the data with people, processes or tools? Once you have the basics in place, it's time to step it up a level and assess the quality of the data. Is what is contained relevant and of high quality or do you need to add a layer of people, processes and tools to fix this? You will be able to get basic reporting on completeness of data points easily. This is the simplest place to start. The more complex needs will be answered with a combination of your tools and analytics. But, be realistic and understand that complex analytics is a longer term goal.
Data is growing at an exponential rate. More data has been created in the past two years than in the entire history of the human race (Forbes). While you may see data as critical to understanding the effectiveness of your marketing efforts, getting your arms around data quality today, will set your teams up for success in the future. The interconnectedness of our world means increasingly that business needs to mirror society.
We can no longer be a siloed singular set of departments in a larger entity. To solve the problems we face, we must align and work together with our IT, finance and customer service counterparts. Drawing together to create a cohesive data strategy requires tight alignment and unified actions.
Lauren Kincke is the Oracle Marketing Cloud Practice Manager for The Pedowitz Group.