Ally Bank Outfoxes Competitors with High-Impact Disruptor Strategy
Ally Bank began a disruptor strategy last year to be in the marketplace every few months with a campaign to differentiate itself from competitors and create consumer engagement.
Most recently, the online banking company played off one of the biggest event of the year to spread its "mindful money" mantra. Instead of spending millions on a Super Bowl spot in February, Ally debuted an augmented reality game for mobile apps during the game and scored a marketing touchdown.
The money booth-style AR game called Ally Big Save only worked during commercial breaks and encouraged users to save their money instead of spending it on the products being advertised. The idea was to help customers visualize savings goals in a tangible way, especially during times where advertisers are pulling out all the stops to get consumers to buy.
During the commercials breaks, players were challenged to use the augmented reality technology to catch falling money and move it into their virtual piggy banks; the more you caught, the better the chance of winning. At the beginning of the game, players were asked to enter the No. 1 thing they were saving for. The 10 people with highest score and best savings story were granted a wish or given money toward a savings objective. At the end of the game, a contest kicked in. Players were asked to tell us their savings story by submitting 1,000 words or less via the game app where a total of $250,000 would be distributed among winners to put toward their savings goals.
The results were striking. The app was downloaded more than 65,000 times, with over 600,000 game plays during the Super Bowl.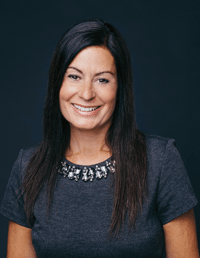 "We took the notion of money mindfulness—when brands were spending huge on Super Bowl spots to get people to spend, we wanted to interrupt that idea to get people to save," says Ally CMO Andrea Brimmer. "What was really awesome is that we never lost momentum. The numbers stayed consistent throughout the Super Bowl. Over 1.2 million people visited the microsite and watched the videos of people telling real saving stories. We thought it was a really unique and interesting way to get people to think about saving. We were able to create a lot of attention for our brand that was really good for our customers at the same time."
The promotion also grabbed 184 million media impressions through a combination of social engagement and influencer content. And Ally was the #Interception award winner during Twitter's inaugural #brandbowl, which gave awards to different advertisers that created the most engagement in social media without the backing of a TV spot.
"This is not a one and done. The last phase of the program is live now, where we are selecting the 10 winners," she says. "We'll share their stories in social media and on our own properties to continue the platform around money mindfulness while working on the next iteration."
Voice Command Banking
Last fall, the brand launched voice-command banking capabilities with Ally Skill for Amazon Alexa. The features include managing everyday banking needs, and—to deliver a jolt of harsh reality—a feature that translates the cost of a purchase into the equivalent number of working hours needed to make that purchase. The tool, CurrenSee, is designed to help customers make more informed purchase decisions. Customers simply tell Alexa the price of any item, their annual income and the average hours worked each week. Here's one scenario:
• User: "Alexa, open Ally and tell me how much a $1,000 bike will cost in CurrenSee?"
•  Alexa: "Okay. How much do you make in a year?"
• User: "$75,000."
•  Alexa: "Thanks. How many hours do you work in a week?"
• User: "40 hours."
• Alexa: "Okay a $1,000 bike will cost you 27.73 hours of work."
"We're starting to win this notion of saving money," Brimmer says. "We're helping people think about the power of saving and what you can do with your money if you think about it a different way.
"We'll continue to do more this year with this idea that we own this category of money mindfulness. We're not preaching, just framing up this idea of thinking about money differently in a fun way that gets people to stop and think and be more aware of the things they need to be mindful about," she says.
Ally also debuted the "Splurge Alert" app and geofenced around places where people would spend a lot of money to push a notification reminding the user to "save, not spend."
Ground Play
In addition to artificial intelligence plays, Ally's disruptor strategy includes plenty of on-the-ground promotions, like "Lucky Penny." In the fourth quarter of 2016, 100 pennies with a possible worth of $1,000 were placed in 10 cities around the country to demonstrate the importance of valuing every cent, while encouraging Americans to look for opportunities to save. Finders entered the redemption code located on the back of the penny on the dedicated website to see if they were a winners. Clues to locations and updates on pennies already found were pushed out on social media throughout the campaign.
Last summer, Ally put 7,500 real U.S. $1 bills into circulation in 15 cities across the country. The bills will be spent at local establishments, such as convenience stores, coffee shops and gas stations, where cash is widely used. Consumers could check their $1 bills at AllyHardestWorkingDollar.com to see if they are eligible to win $100, $5,000 or $10,000.
Brimmer says the objective of the disruptor strategy has a number of legs: To compete on an annual basis in a category that spends about $4 billion on marketing (Ally's share of voice is less than 2%), and to find ways that are unique and different to achieve that objective.
Last year, Ally grew its new customer rate faster than any previous year and it continues to seek out and add new digital disruptors to its marketing stack.
"It's worked for us," Brimmer says. "It began as an awareness play and evolved into something that is creating conversion, driving people to our microsite and then translating into people then going into our storefront, opting in for email communications, continuing the conversation and then converting to customers.
Related articles:
10 Disruptive Marketing Trends All Marketers Should Consider