8 Dos and Don'ts for Keeping Up With SEO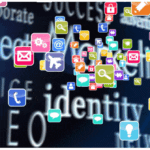 In the old days of SEO, many of the most common methods to climb the search results ranks involved tricking the system. Often, top websites acted more like repositories for keywords and links rather than helpful online destinations.
But today, SEO has gotten a makeover — those who once operated solely by trying to game the system can no longer compete. In order to be seen now, content has to be useful, shareable and easily accessible on every platform.
However, even as Google and other search engines continue to become more accurate (thanks, in part, to artificial intelligence), many people still cling to tricks and strategies that are no longer effective and, in many cases, actually harmful to a brand's overall visibility. Given how fast SEO changes, many may even be doing this without realizing it.
With that in mind, here's a guide to the dos and don'ts of modern SEO that should help you get your site seen by the right people at the right time.
DO: Develop long-form, creative content.
Original long-form content is good for SEO. Creative content is more likely to be shared on social media, and it's more likely to stand out from the pack. Rather than stuff a page with keywords, a more effective SEO strategy is to simply pick a relevant topic and write about it. It sounds so simple because it is.
I recommend using tools such as Ubersuggest to conduct long-tail keyword research. If you own a service-based business, it's best to collect all common questions from your sales team and develop lengthy articles on each topic.
While developing useful, interesting content is always encouraged, it wasn't always considered important from an SEO perspective. Search engines used to rely more on keywords and less on those words' context.
DON'T: Duplicate content or stuff it with keywords.
With SEO, it used to be that any content was good content. Simply pushing out content (without considering quality) could boost rankings. Aggregators such as Mahalo and content farms such as those run by Demand Media were the first search results for virtually every topic under the sun. Now, however, you'd be hard pressed to find them anywhere at all.
Google isn't interested in the same article from 10 different websites, nor is it interested in a glut of keywords. The search engine will actually penalize companies using these practices. Search engines are meant to serve the user's best interests. Your content should do the same.
DO: Make things easy to share on social media.
For a long time, the link was king. If other pages linked back to your site, Google considered your content higher-quality and would then rank it higher. Now, the share is what's important. Content shared on social media is not only excellent free marketing, but it will also show up in search results.
Content spread widely across social media tends to vet itself. People, not algorithms, are demonstrating which content is read-worthy by distributing it among their own networks. Social sharing is a real data point for Google's rankings.
DON'T: Pay for links.
While links back to a website are still useful and can help improve your page's rank, Google fiercely weeds out any links coming from low-quality websites such as link farms — sites that abuse Google's older algorithms by building a network of interlinked pages.
A link back to your website is only as good as the person doing the linking. Paying for links or signing up for services that link back to you are surefire ways to throw yourself off the first page of results.
DO: Accept high-quality, vetted guest posts.
One of the keys to modern SEO is having varied content, and asking a partner, respected colleague, or other industry influencer to pen a guest post is a great way to achieve that.
Guest bloggers with unique insight into a topic can often boost a website's visibility. Even a temporary boost on social media can lead to a better ranking in search. Fresh writing is a great way to get people interested and sharing on social media.
DON'T: Encourage guest posts just for the sake of SEO.
Keep your guest posts in check. A few years ago, guest-blogging got so out of hand that then-head of Google's anti-web spam division, Matt Cutts, declared guest-blogging dead.
That's going pretty far, but he's got a point: Remember that guest-posting is a tool, not your end game. A guest blog should only be accepted when the post is of the highest quality and relevant to the interests of your customers. Otherwise, you run the risk of doing more harm than good.
DO: Add YouTube to your SEO repertoire.
Video is becoming an increasingly important part of a full SEO strategy, but it's especially true when that video is on Google-owned YouTube.
YouTube videos often pop up in regular search results, taking up major real estate and standing out in a way text simply doesn't. Even short, informative videos are enough to increase visibility and improve your search engine results.
DON'T: Sacrifice mobile performance to do it.
Mobile is a major part of modern optimization. In fact, the majority of Google searches are now done on mobile. Brands need to strike a balance here: a modern multimedia site that can also load easily on a phone.
YouTube is smartphone-friendly, but if you're using a different video service, make sure it won't hinder mobile performance, and be especially certain to steer clear of flash players, as Apple doesn't support flash at all.
SEO is a rapidly evolving field. What works today may not always be what works tomorrow. While some strategies may change, one trend remains constant: Websites that are built in the best interest of the users have the best chances of staying on top. Concentrate on creating unique, relevant content for your potential customers no matter what platform they're coming from. You'll see that the right people will always be able to find you.
Tony Tie is senior search marketer at Expedia Canada.
Related Articles: 
10 SEO Tips for Site Redesigns
Key Questions to Ask About SEO Before Buying a New CMS