7 Ideas for Interactive B2B Email Marketing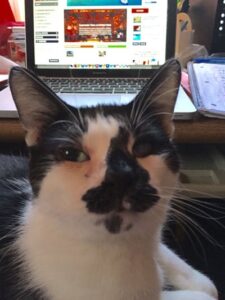 The long predicted explosion of interactive email has finally taken off—thanks, in large part, to younger users.
Research shows simply adding a video to a marketing email can boost clickthrough rates by as much as 300%. Of course, an embedded cat video or a dancing elf GIF holds little appeal for a business audience, but depending on your product or service, there are still interactive options for B2B brands.
Menus: Allowing your users to navigate your B2B email through a menu, much as they navigate your website, provides more engagement opportunities and can significantly improve your clickthrough rate. Test both hamburger menus and tab menus across the header, to see which performs better with your customers.
Accordioned Content: Scrolling through long emails is a pain, especially on a mobile device, and customers lose patience quickly. With accordioned content, only section headings are displayed until one is clicked, which causes the associated content to expand like…well, like an accordion. Giving your users the ability to view only the content that interests them can increase engagement and improve clickthrough.
Sliders: Retail marketers often have multiple product options, each visually unique, to feature in a slideshow, but for B2B companies selling software or services, a slideshow in an email doesn't seem particularly feasible or even useful. But that's a shortsighted way to think. Some marketers are already seeing success with embedding abbreviated versions of demo or sales decks within their nurture emails.
Graphs: Animated graphs can be an eye-catching way of presenting data, anything from performance metrics to product or feature comparisons. A visual representation can often have more impact than providing the information in plain text in B2B email.
Integrated Forms: Embedding a fillable form within an email removes the extra layer of friction caused by requiring the user to click to gain access. The result is dramatically improved response rates. B2B use cases can include email preference centers, surveys, demo requests, feedback forms, even gated content downloads, i.e. white papers, reports, ebooks, etc.
Video: Embedding a short video introducing yourself, your product/service, or your company can engage a business customer in a way text often won't. You could even embed a short video of a product demo.
GIFs: A GIF is far easier and more cost effective to produce than a video and the smaller file size means faster loading. Use GIFs for product demos, short UI tutorials, or even to simply add a subtle, visual surprise. Just remember to keep it professional and don't overdo it—in other words, no dancing elves.
Remember that not all email clients or devices support all interactive elements equally. For example, if an email client doesn't support the animation in a GIF, the first frame will display as a static image.
But just because your company is B2B doesn't mean you can't ride the interactive email wave along with everyone else. Just be sure, as with subject lines or personalization, that you continuously test and retest interactive elements to make sure they're working for both your business and, most importantly, your customers.
Matt Harris is CEO and co-founder of Sendwithus.