What's More Important—Technology or Content?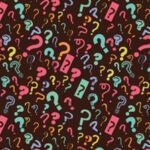 What is more vital to a successful marketing campaign—the content you create and distribute, or the technology behind your plan?
To answer this question, we need to consider history, human behavior and, of course, marketing results like conversions and sales.
In all forms of direct marketing, reaching the right target audience is paramount to success. Even the best offers/messaging will not matter when communicated to the wrong people. This is why the advent of programmatic advertising—big data compacted into key segments to reach the right folks at the right time—has been such a revolution.
This seems like for a point on the tech side, right? The advent of mobile has also allowed marketers to reach prospects anywhere, at any time. That's another point for technology.
Still, no matter how well you time your messages, if the content isn't right it doesn't matter when your audience receives your messages. The most effective approach is to create and deliver superior content that each segment finds compelling enough to keep, revisit and ultimately convert to the next step at a later, more convenient time.
The best marketing messages stay with your audiences until they act in the desired fashion that is most likely to convert them into a sale. Always ask this question: "Will my target market find this content relevant?"
Also, plan different pathways to get them to your key conversion stage—landing page, phone call,visit, etc.—keeping in mind the channel that elicits the first response.
Finally, remember that it is a multichannel world today. Inbound and outbound strategies and tactics need to be combined to determine the best possible ROI. And that can only happen by continuously testing, adjusting—and testing some more.
Grant Johnson is the CMO of Johnson Direct & Digital and Responsory.