Unilever Invests in People to Boost Marketing Power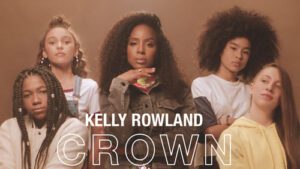 CPG powerhouse Unilever is increasing its investments in digital channels and people to power them to increase its focus on real-time campaigns.
Digital now accounts for 40 percent of Unilever's media investment, MarketingWeek reports.
"We are investing in people capability and digital marketing because we recognize that marketing is no longer just creating big campaigns," said Unilever CFO Graeme Pitkethly said at the Consumer Analyst Group of NY conference this weekend, according to the site. "It is now about having the right people with the right capabilities around the globe and around the table to manage campaigns in real-time."
Unilever is hiring marketers for digital hubs across its major markets, with a goal of having such hubs in 24 countries by 2020. A core capability the company is staffing up on is experts to power a "cloud-based data link strategy" to convert data from a number of diverse sources—such as social listening, satellite data from stores and third-party data on weather—into analytics and insight.
---
You May Also Enjoy:
---
Content marketing is also a major focus for the company to connect across an ever-increasingly fragmented consumer landscape, reports MarketingWeek.
One such effort was the recent Dove campaign at the Grammy Awards, where the brand partnered with Kelly Rowland to develop "Crown," a video featuring the singer and a number of young people talking about self-confidence.
The topic of empowerment isn't a new one for the brand. As Katie Martell writes, Dove's "Evolution" spot earned millions of views for the provocative and unexpected way it used advertising to question society's standards of beauty. The sentiment became the basis for Dove's "Campaign for Real Beauty," garnering buzz that provided 30X the exposure compared to the paid-for media space, and helping to sharply increase sales at Dove in the decade after the campaign launched.