Tweet Storm Brews Over "Urban Renewal Brewery" Name
Choosing a logo, a brand name, colors and a theme for a new product or service can take an exorbitant amount of careful planning and time.  But no matter how long you strategize, things don't always go as planned, do they?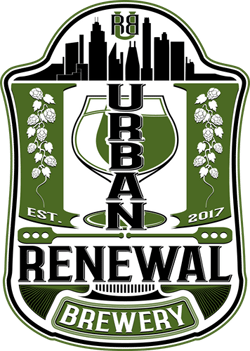 A newly opened brew house in Chicago named "Urban Renewal Brewery" had a nice review by the Block Club. One of the people who read and shared that article was author Natalie Moore. Moore grew up on Chicago's South Side and has written a book, "The South Side: A Portrait of Chicago and American Segregation." In it she "examines the myriad ways in which the lives of African-Americans in the Chicago region are limited, constrained, stifled and lessened by segregation," the Chicago Tribune reported.
Moore shared the Block Club article along with her distaste for the name, Urban Renewal Brewery, with a "deftly understated, but searing, quip: "you named your brewery 'urban renewal?'"
Her tweet generated plenty of others, including this one from @Valhallan42nd: "Until I went to college and had my eyes opened, I thought "urban renewal" meant 'improve neighborhoods,' not 'steal black people's homes and pay them a pittance to build a freeway.' It's the peril of the whitewashed education we get."
---
Other articles you might enjoy:
---
Urban Renewal founder James Moriarty had this to say to The Tribune: "We pride ourselves on renewing a former space that would have been left vacant. We have zero desire to feed into a hateful concept such as Urban Redevelopment in the 40's-70's. Our name doesn't derive from hate but from the prospects of keeping historical buildings alive. Any other interpretation of our intention is from a lack of knowledge of who we are."
The lesson here? While the planning may be thoughtful and careful when choosing a name for a new product, or service—or brewery—waiting in the social wings will likely be someone with something to say about it.