An Ironing Board for Mom? Really?
A supermarket chain in Germany posted ads promoting items the likes of ironing boards, sewing machines and vacuum cleaners as suggestions for Mother's Day gifts.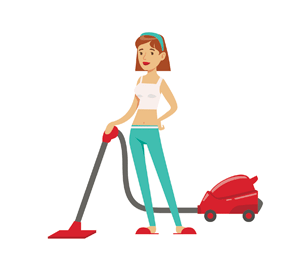 Wait! What? This is 2018, not 1950, right? And because it is 2018, people quickly took to Twitter to shame the supermarket, Lidl Germany, which promoted the ads in locations in Germany and Austria. The hashtag #dankefürnichts—which translates to "thanks for nothing"—began trending.
The company apologized, Yahoo reported.
"We offer special promotional products or reduce selected products in price, sometimes significantly, for a limited period of time, which is always very well-received by our customers. We regret that our current promotion causes some displeasure with some of our customers, and we take the feedback very seriously."
It's rival, Aldi, took the feedback seriously too and went after Lidl with an ad that showed a lovely basket brimming with pralines and other chocolates. The basket was overlaid with the words: "If you also think that on Mother's Day you should leave the sewing machine or the trouser steam iron by Lidl Deutschland, then give the wonderful mothers of this world a little more."
Lidl ironed the mess out by removing the ad and began Mother's Day promotions pushing handbags and jewelry, Yahoo says.
Related articles:
After Women Cry Foul, an IKEA Ad is Yanked
Heineken "Lighter is Better" Spot Gets Panned