Three Reasons Brands Should Control Their Social Data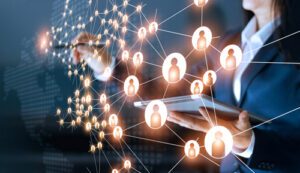 Marketers know that having control of their social advertising presence is important, but few have taken steps to ensure true ownership over their social data.
Leaving social data untouched or relying on exported data from partners or can put brands at a disadvantage. With data ownership, marketers can turn their social advertising into a source of beneficial analytics that can power marketing success.
Here's three reasons why control of your social ad data is essential:
Accuracy
Transparency and accountability with agency partners is important, but brand marketers need to take an active role in the process. With so many partners, offices and departments all working on a single campaign, there's a high likelihood that data may be missing or inaccurate. Without accurate data, brands can't make truly informed decisions or have accountability of the vendors in their supply chain.
This cuts to the heart of why data ownership is crucial. Without it, marketers are effectively running a race blind and relying on their agency to tell them when they've crossed the finish line.
Having data ownership gives marketers full transparency into their social advertising performance and helps them keep campaigns on-budget.
---
You May Also Enjoy:
---
Accessibility
Without data ownership, brands have to rely on external parties to access their own information. The process can be challenging and cumbersome, leading to lengthy wait times to obtain social campaign performance data and course correct campaign inefficiencies.
Agency reviews and transitions are an inevitable aspect of the advertising ecosystem. Without authentic metrics on previous campaign performance, a company effectively starts from square one when targeting and delivering their ads if their agency has complete control of data. Having a data ownership contingency plan can have a huge impact on the long term health of a brand's advertising presence.
Analysis
After establishing unfettered access to—and control over—social advertising data, the next step is to determine the most effective way to organize and analyze it. Without context, understanding the meaning of metadata can be challenging. By analyzing data, you can gain crucial insights to inform your strategies, ultimately allowing you to increase the ROI from your social ad dollars.
Raw data might show that your campaign resulted in 200 conversions. However, that doesn't reveal what social platform they came from, or what days, times or audiences were most effective. This level of context within your centralized access to data can drastically affect both your advertising strategy and potentially even your business strategy. This is only possible if you own your data.
Jason Beckerman is CEO of Unified.