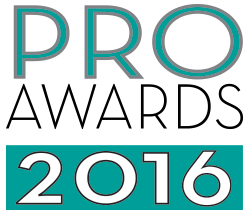 Campaign: AT&T Feel the Music
Brand: AT&T
Agency: CSE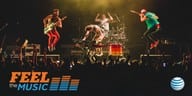 In 2014 approximately 1 million deaf and hard-of-hearing (HOH) people in the United States attended a concert. This may seem counterintuitive, which is no doubt why the sector is underserved when it comes to music access. To help change that, and position itself as a provider of choice for the community's technological needs, AT&T launched its Feel the Music campaign in October 2015 during International Deaf Awareness Week and the National Disability Employment Awareness Month.
The campaign, created with agency CSE, featured a music video of "Different Colors" by Walk the Moon interpreted in American Sign Language (ASL). Award-winning (and deaf) director Jules Dameron helmed the video, with a crew made up predominantly of deaf and HOH artists. The video was placed on a dedicated Feel the Music microsite, and viewers were encouraged to upload their own original ASL "Different Colors" videos. Those who shared the link on their social media networks were entered into a sweepstakes to win a VIP trip to a Walk the Moon concert.
National media outlets including NBC News, CNET, and the Christian Science Monitor covered the campaign, which delivered more than 53 million impressions, double initial projections. The number of visitors to the microsite exceeded expectations by 241%, and the initial video was viewed 268% more times than projected. Thanks in part to social posts by Walk the Moon, social engagement exceeded expectations by 3,920%. AT&T was no doubt over the moon about these results.