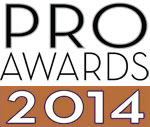 Campaign: Duracell NFL—Derrick Coleman "Trust Your Power"
Brand: Duracell
Agency: Team Epic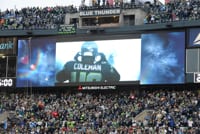 As the NFL's "Trusted Battery Power," Duracell has sponsored the league since 2011. To amplify brand loyalty and awareness of the sponsorship, last year Duracell teamed up with Seattle Seahawks fullback Derrick Coleman, playing up the "trusted" and the "power" aspects of the relationship. Why Coleman? Because as the first deaf offensive player in NFL history, he relied on hearing-aid batteries on the field.
Duracell and agency Team Epic produced a commercial in which Coleman, who's been deaf since he was three, discussed the adversity he faced on his way to the pros: being ignored and teased as a child, being dismissed by coaches, failing to be picked in the NFL draft. The spot debuted on Seahawks social channels, allowing fans the chance to share it and get the discussion started, before Duracell posted it on its own YouTube channel, promoting it on the brand's social media. The timing, early January 2013, couldn't have been better, as the Seahawks were well on their way to the NFC championship and the Super Bowl. In one month, the spot earned more than 22 million views on YouTube and an additional 3 million among other online channels.
The emotionally charged spot led many fans to share their own stories of how Coleman inspired them. Twin sisters in New Jersey, Riley and Erin Kovalick, even wrote Coleman a letter explaining how much his story meant to them. The girls' father tweeted the letter to Coleman, who responded with a tweet of a handwritten letter of his own. "Good Morning America" subsequently had the twins on its show to read the letter, and the story went viral.
The spot also aired on the stadium Jumbotron before the Seahawks took the field to play—and beat—the San Francisco 49ers for the NFC championship, heightening emotions among fans. In a follow-up interview on "Good Morning America" the week of the Super Bowl, Coleman surprised the Kovalick twins with tickets to the big game and tailgate passes on behalf of Duracell. This follow-up interview alone generated more than 400 million media impressions, contributing to the campaigns total of more than 3 billion media impressions.