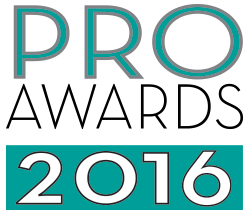 Campaign: Pella Commercial Prospecting Campaign
Brand: Pella Commercial Windows and Doors
Agency: The Integer Group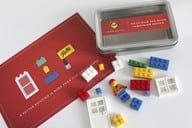 The goal of Pella Commercial Windows and Doors was straightforward, though hardly simple: It wanted to reach and influence 500 cold-call construction-industry prospects to secure $4 million in new business commitments.
The Integer Group worked with Pella to construct a series of four weekly mailings throughout April 2015. Each was designed to stand out from the stacks of letters and brochures that clutter the mailboxes of architects, commercial building contractors, and commercial facilities managers. The first mail piece, with its message that every project starts with a good foundation, resembled a blueprint and arrived rolled up in a cylindrical container accompanied by a branded architectural ruler.
The second mailer, with the tagline "A better building is more than just great parts," came with a box of Lego pieces, including a door, a window, and a hard-hatted construction professional. The following week's mail piece built on the theme with the inclusion of a Lego mug on which the recipient could attach his Lego pieces.
The final mailing by Integer, with the headline "The best things are built when we connect," referenced the previous messages and included a $10 Starbucks gift card to complement the coffee mug of the previous week's mail piece.
Response exceeded expectations from the get-go, with some prospects contacting Pella reps to set up appointments and get quotes—and to compliment them on the clever collateral—as soon as they received the initial mailing. Ultimately the campaign generated $52.7 million in project quotes and $7.2 million in commitments, far exceeding goal and generating a return on the $70,000 investment of 103:1.
Other winners in this category:
Gold Best B2B Campaign: Atomic 212 Group Lucy the Robot
Bronze Best B2B Campaign: Momentum Worldwide American Express Open The Ones to Watch at SEMA 2015
Honorable Mention Best B2B Campaign: MKTG Ardent Mills 2015 Mobile Innovation Center Tour