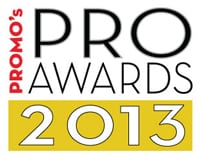 Campaign: American Express OPEN Business Lounges
Brand: American Express OPEN
Agency: Momentum Worldwide
Other Awards for
"American Express OPEN Business Lounges":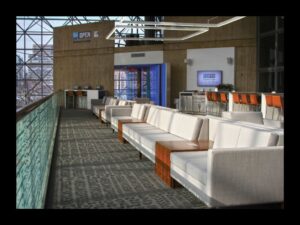 Also won: Best Incentive Promotion—Bronze
Given how hectic, crowded, and exhausting trade shows can be, it's a marvel that any "trade" gets done there at all. In keeping with its goal of helping small businesses do more business, the OPEN division of American Express last year, with the help of Momentum Worldwide, created business lounges at three of the busiest convention centers in the country: New York's Jacob K. Javits Convention Center, Chicago's McCormick Place, and the Las Vegas Convention Center. These three centers host 54 of the country's 200 largest trade shows, giving American Express OPEN a fixed presence at a variety of conferences and simplifying the effort previously required to book booths at individual shows.
Located away from the tumult of the show floor, each glass-enclosed lounge is available to all American Express OPEN Cardmembers. A receptionist checks in visitors, who can enjoy free beverages, snacks, and WiFi while kicking back on comfortable sofas and ottomans. The lounges also have laptops, printers, and even phone chargers available. LCD monitors are tuned in to cable news networks and also display American Express OPEN messaging, not just to cardholders but also to anyone looking in from the show floor.
Clearly harried small-business owners appreciated being able to catch up on email, conduct meetings, and get a caffeine fix away from the madding crowd. Although the Chicago and New York lounges didn't open until September, with Vegas debuting in December, more than 10,000 guests visited them last year, and more than 30,000 OPEN clients are expected to make us of them this year. And in those three locales, there was a 27% jump in new card applications year over year.