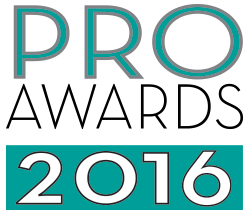 Campaign: C-4 Analytics
Brand: JM Lexus
Agency: C-4 Analytics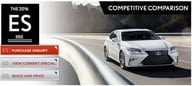 When you're the world's number-one Lexus auto dealership in terms of volume, how do you sell even more cars? As dealer JM Lexus and digital marketing agency C-4 Analytics showed, by targeting car shoppers who didn't know that they even wanted a Lexus.
C-4 Analytics found that only 20% of buyers purchase the brand of car they'd started shopping for. That opened up a whole new prospecting audience for JM Lexus. By analyzing demographics, psychographics, shopping behavior, other external data, and proprietary internal data, C-4 determined that in the south Florida area that JM Lexus served, would-be Mercedes-Benz and BMW shoppers were ripe for conversion to Lexus buyers.
JM Lexus and C-4 developed a paid-search campaign that targeted in-market, non-Lexus shoppers by where they were in the purchase decision funnel as well as by browsing history, demographic data, and lifestyle. These shoppers were served "Dare to Compare" ads that pitted the auto they were considering against a comparable Lexus. The ads directed viewers to custom-built landing pages that highlighted the advantages of the Lexus over the Mercedes or BMW model. Continual testing enabled JM Lexus and C-4 to hone their creative, and the finding that its target consumers were most likely to respond to conquest ads helped them refined their keyword strategy and spend.
The campaign became JM Lexus's highest traffic driver with some of the dealership's lowest advertising costs per shopper. Its 20 Google campaigns per month generated more than 34 million impressions and 185,000 clicks at an average cost per click of only $1.76.
But did the campaign drive sales as well as traffic? The answer is a resounding yes. JM Lexus set a Guinness World Record by selling 10.043 new Lexus autos in 2015, up 21% from the previous year's record-breaking sales. In December 2015 alone, it sold 1,391 new vehicles, more than 68% of all U.S. Lexus dealers sold in an entire year.