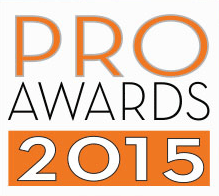 Campaign: Talk It Out 2.0
Brand: Cottonelle
Agency: Trisect
Most marketing for toilet paper focuses on functionality. To stand out from the competition, Cottonelle and agency Trisect decided to focus on emotion.
Where does emotion enter the toilet tissue buying decision? Cottonelle determined that its target audience of 35- to 54-year-old females weren't merely their household's primary grocery shopper but also were women who loved being pampered. That pampering should extend to cleaning themselves in the bathroom, even though virtually no one actually talks about that aspect.
So Cottonelle sent British TV presenter Cherry Healey to ask consumers to "come clean" about their bathroom habits, working on the knowledge that people often are more open about discussing personal topics with strangers rather than with friends. (No doubt the report's accent added a sense of propriety and poshness.) These conversations formed the basis of 30- and 15-second TV spots and long-form videos on YouTube, Facebook, BuzzFeed, and other digital channels. Facebook polls and Twitter parties kept the conversation going with a focus on how participants wanted to feel (clean and fresh, of course) rather than on mundane matters such as how many sheets came to a roll.
Healey also hosted the Cottonelle Refresh Lounge at the 2014 SXSW, where attendees could recharge their phones and freshen up with Cottonelle wipes in exchange for a tweet with the hashtag #LetsTalkBums. This led to Cottonelle trending on Twitter for the first time and Healey appearing on Jimmy Kimmel Live!
Print ads with provocative headlines and a sampling mailer reinforced the #LetsTalkBums theme, as did custom in-store programs for 22 retailers.
Happily for Cottonelle, the campaign wasn't a case of all talk and no action. From April through August 2014, year-over-year net sales rose $5.2 million and operating profit $9.2 million. Claimed past three-month purchases hit a three-year high of 28%, and unaided branded awareness rose five percentage points, to 32%. Cottonelle also increased its share of the dry toilet paper market to 11%, inching ahead of competitor Quilted Northern and giving the market sector something to talk about.