How to Leverage YouTube—12 Creative Ways
As the number of YouTube viewers continues to grow, so too does marketers' opportunities to reach more consumers and boost their bottom lines.
The stats prove the point. By 2021, the number of YouTube viewers is projected to reach 1.86 billion, up from 1.47 billion in 2017, according to a report by Statista. Eight out of 10 18-to-49 year olds watch Youtube in an average month, viewing over 1 billion hours of YouTube videos a day, more than Netflix and Facebook video combined.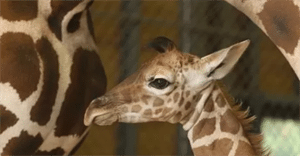 Take the brilliant example of Animal Adventure Park, a small Harpursville, NY park where visitors can experience hands-on animal encounters. Last year, its resident giraffe April was pregnant, and after hundreds of emails inquiring about the birth, the park decided to add a live YouTube stream so people across the globe could check her progress. The stream, including the live birth of Tajiri, drew an astounding 15 million views, with people spending hours at a time as the birth drew near. It was a marketing boon for the park, which then recorded a huge surge in visitors as people came to visit the baby giraffe.
---
Other articles you might enjoy:
---
The good news for the park is that April is pregnant again. That news, and the availability of a new live stream, was reported on The Today Show, which has so far drawn 20,500 views and plenty of comments in the related live chat. For Animal Adventure Park, the live stream proved a remarkable marketing vehicle but it is not always that straightforward for many brands.
The Forbes Communications Council has served up creative ways—if you don't happen to have a pregnant giraffe handy—to leverage the YouTube platform for your own branding efforts.
Among the 12 suggestions—each from one of the 12 council members—are some of the standards like tell memorable stories and be authentic.
"The new generation prefers authentic content, and they are experts at sniffing out inauthenticity," Keith Bendes of Float Hybrid told Forbes, citing Stephen Curry's video of him shooting a basketball into an Infiniti sunroof.
Others may be more thought provoking, like using your website content to produce "clear and interactive" videos to explain products and services to build your client base. Piggybacking on that suggestion is creating how-to-videos, also known as explainer videos, which can build true loyalty with customers. This council member offering the example of when he needed to learn how to operate a new chainsaw and found a branded video that took him through the process.