Creative Teams Are Not Happy, But There Are Solutions
Marketers with in-house agencies say they are having difficulty keeping their creative teams energized, and are also concerned about their ability to attract top-tier creative talent.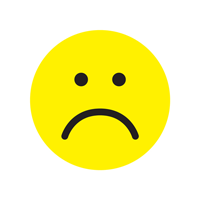 The report, "Managing In-House Agency Creative Content and Legal Concerns," was a joint effort of the ANA, the Boston Consulting Group, and Reed Smith, the ANA's outside legal counsel.
Four main issues were discovered:
1. Keeping in-house agency talent energized (63 percent)
2. Attracting top-tier in-house agency talent (44 percent)
3. Applying key marketing processes (37 percent)
4. Having healthy creative tension (19 percent)
Respondents reported having developed a number of strategies to overcome the issues, including exposing creative to a wide array of challenges by working with multiple people within the agency as well as brand clients. Another gives internal creative teams challenging projects that will stretch their skills and capabilities and/or providing training workshops to help employees hone their skill sets. Also on the list was regularly highlighting the work teams are passionate about through employee showcases/mixers so employees can receive recognition and constructive input for their work.
The close to 50 percent of agencies have trouble attracting great talent poses a significant challenge. A few suggestions were providing by respondents, including creating a virtual team that helps attract talent in less competitive markets. Emphasizing the attractiveness of the total compensation package during recruitment and being prepared to pay for specialized roles. And, providing job security and attractive working hours coupled with other benefits such as maternity/paternity leave, working remotely, etc.
---
Other articles you might enjoy:
---
In addition, allowing talent to work on multiple brands across various categories will provide the challenge that many creative seek as will reinforcing that creative ideas and concepts developed in-house are more likely to actually be produced than those from an external agency.
"When companies choose to leverage only external teams for the higher-profile, more public campaigns, the top talent isn't going to want to come in-house. Any great talent you do have is more likely to burn out and leave for more exciting opportunities," one respondent said.
Legal concerns were also addressed in the survey. The top four were contracting with talent (appearing in advertising/commercials), trademark clearance, contracting with photographers and SAG-AFTRA or other union issues.
The findings were the result of a quantitative survey of 111 ANA members fielded in March 2019, and quantitative interviews with ANA members and industry experts conducted in the first quarter of 2019. This new report is a follow-up to the 2018 ANA study, "The Continued Rise of the In-House Agency," which found that 78 percent of ANA members have an in-house agency.