Ideas to Steal from MVPro Winning Campaigns
At the 2019 PRO Awards Bloody-Mary Brunch last week, we honored the agencies with the most award winning campaigns for multiple brands. Yep, there was a tie this year between Jack Morton Worldwide and Infinity Marketing Team.
Here we take a look at the campaigns that earned Jack Morton that honor. Dig into these case studies to find a few ideas to steal or insights that can perhaps add a little zip to your next campaign project.
NETFLIX: GOLD PRO AWARD
Netflix at AsiaPOP Comicon 2018
Best Use of Event or Experential Marketing—(Five Venues or Less)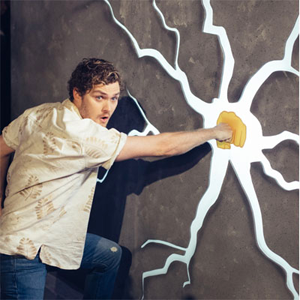 AsiaPop Comicon showcases not only Hollywood stars, local celebrities and entertainment culture, but trends in the Philippines as well. This made the event an ideal locale to spotlight the growing library of Netflix global and regional content.
Netflix had the biggest exhibition space at the event—3,937 square feet—and wanted to share multiple brand stories with the target audience: Filipinos age 18-25 who love entertainment and sharing their thoughts about it socially. Pinoy fans often connect and form communities (called "barkada") based on their love for their favorite shows, making entertainment a crucial social media variable.
The experience was designed to create participation among super fans of three of the biggest Netflix titles, Iron Fist, Stranger Things and Riverdale. On a NYC Chinatown-inspired street, fans could channel the power of the Iron Fist to smash walls and wreck cars, and then get a spray-on tattoo to commemorate the experience. Stranger Things devotees could open a door to the Upside Down, explore the Byers' home or help build Mike's vision of the Demogorgon tunnels. Meanwhile, while visiting the "town" of Riverdale fans could stop by Pop's Diner and rock out to a live performance by Josie & the Pussycats, or pose for a class picture for the Riverdale High Yearbook.
---
---
Visitors could share what they love about their favorite programs on the Netflix Journey Wall, an interactive art installation where fans used colored threads to map the links between shows. The result was a hugely sharable photo opportunity—and valuable insight into show preferences in the region.
Over a period of three days, more than 15,000 unique interactions were tracked. The Netflix experience reached 11.4 million people and garnered more than 200 million impressions across social media platforms, 5.5 times more than the previous year. To boot, the Iron Fist Facebook group grew eight percent during the event.

UNILEVER—GOLD PRO AWARD
Best New Product Launch
EATON
SILVER PRO AWARD
Best B2B Campaign and Best Use of Gamification, Contests and Sweepstakes
BRONZE PRO AWARD
Best Use of Content Marketing
LL Bean—SILVER PRO AWARD
Best Local/Regional Campaign