How Agencies Can Help Brands Weather Crises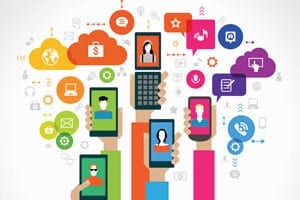 As we noted last week, the Jan. 6 siege at the United States Capitol building prompted some brands to pause their marketing campaigns. Since then, additional social platforms, including Snap and YouTube, have banned or suspended President Trump's accounts. And the days ahead, with the presidential inauguration in sight, promises to deliver further political unrest.
Contentious times like these call for brands' adaptability and agility. Here's how agencies can help brands create stability amid the chaos of another tumultuous year, according to a column in AdExchanger from WorkReduce CEO and founder Brian Dolan. from building relationships to investing in consumer insights to designing adaptable business strategies.
Build Relationships
In some ways, personalizing working relationships has been easier during the pandemic. In addition to humanizing those relationships, Dolan suggests that agencies focus on client retention through providing new insights and analytics that relate to changing consumer behaviors.
Adaptable Business Strategies
With chaotic, unpredictable events regularly occurring these days, brands require adaptable business plans. As such, agencies are charged with imagining a slew of "what-if" scenarios and how those events will affect clients. Achieving that flexibility requires making contingency plans that enable agencies to pivot when such scenarios play out.
For more ways in which agencies and brands can work together during chaotic times, read more in AdExchanger.