Creating a Successful Customer Review Strategy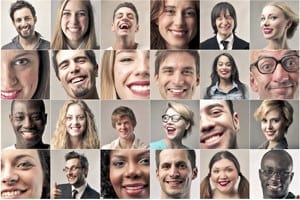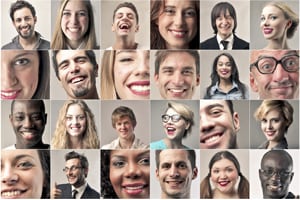 User-generated content like customer reviews can drive new business for your organization—or, it can just as easily drive business away.
Customer experience is hot mantra in marketing – but understanding just what that experience is, how to improve it, and how to let others know that a positive experience exists is where many companies get bogged down. Customer reviews serve two purposes, as a marketing tool, and as a means to inform your marketing and product development strategies based on user feedback.
However, engaging in a customer review strategy can be a minefield. The web is full of review sites that are thinly-veiled pay-per-click engines, meaningless one-liners with five stars generated by SEO companies, and subscription-based venues that lock out casual consumers. As a result, the customers you are targeting may lose confidence in reviews very quickly.
A strategy often used by low-budget SEO companies, black hat marketers, and even larger organizations' internal marketing departments who ought to know better is "astroturfing" – the practice of posting fake, paid-for reviews to either praise your own company or trash your competitors. The ease and low cost with which companies can acquire these paid reviews makes it a popular move. It's a common tactic used by SEO companies, and online job boards like Fiverr are full of people willing to write you a sterling review for five dollars, whether they have used your product or not.
The all-too-common astroturfing move can have serious repercussions. Besides the potential for putting yourself in legal jeopardy and risking fines from the FTC, there is a serious risk of those fake, positive reviews backfiring and causing serious harm to your brand. A fake five dollar review is easy to spot. Reviews generated by SEO companies are even easier to root out, as their strategy involves generating dozens, if not hundreds of very generic five-star reviews, which often do not even reference the specifics of the product or company being reviewed. When a company has a hundred reviews, all of which consist of one liners like "Great service! Five Stars!" that's the handiwork of a black hat SEO firm. If you've gone down this road, you may have a hundred five-star reviews – but you have harmed your brand in the process.
Creating and executing a successful review strategy
User reviews have a powerful impact on your brand and your success, and nothing so powerful should be left to chance. But a review strategy doesn't mean that you manufacture your own reviews. It means creating a customer experience that leads to those delighted customers writing reviews organically. Beyond that though, a results-oriented review strategy includes these tactics:
Constantly monitor reviews and keep metrics on feedback
Use that feedback to fine-tune your marketing and product development teams
Respond to both positive and negative comments and attempt to resolve any negative situations
Make it easy for satisfied customers to write a review – provide a link to a relevant review site on your home page
Join legitimate review platforms and create full profiles to describe your offerings
Make the ask – If you have a happy customer, invite them to write and submit a review. Just asking is enough – offering rewards mars the legitimacy of your review strategy, instead, simply provide quality service, ask for the review, and make it easy for customers to do so.
Don't be afraid to boast! Include your positive ranking in your advertisements and social media posts.
A review strategy means you must face the reality that every company will get a poor review once in a while. Legitimate review sites won't allow you to delete or suppress those bad reviews, so don't ask. If it is a review site that allows you to delete poor reviews, then that's a site you don't want to be associated with. A review site's task isn't just to provide a venue for customers to offer feedback, its role is also to hold you to a higher standard as a provider.
The difference between getting the numbers and building a brand
Review strategy isn't about numbers, SEO and backlinks—it's really about brand building and reputation management. The quick and easy path of astroturfing gets the numbers quickly, but it neglects your brand. All those five-star, three-word reviews accomplish nothing towards building your brand, because they put mechanical SEO ahead of meaningful brand building and true customer engagement.
Those who take SEO seriously realize how far this practice has advanced, and those older, largely mechanical tactics of fake reviews, keyword-stuffed content and private blog networks that deliver numbers but no meaning, just don't work any more. Today's SEO is no longer something you can buy in $99 packages that promise instant results. Rather, it has become an important component of a larger public relations and marketing initiative that incorporates meaningful and legitimate user-generated content and user reviews that offer real insight into your company and product line.
Jeev Trika is CEO and founder of CrowdReviews.com.