CMO's Have a Role in Transparency Too
The ANA's calls earlier this year for media agencies to be more "transparent" caused quite an uproar, and plenty of soul searching. However, this author argues, it may have been too nearsighted to put all the blame on the agencies and then kick them out the door. What about the CMO?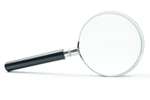 Sean Hargrave, a contributor to CMO.com, opines that C-level marketers need to step up to the transparency plate and take responsibility too before pointing the finger at media agencies.
Some suggestions are offered here like "treating agencies like staff," building trust between marketers and the companies they work for to maximize budget spending potential and developing a better relationship and dialog between media agencies and brands. The ANA proposed a number of key recommendations for marketers to achieve full transparency when it released its July report, "Media Transparency: Prescriptions, Principles, and Processes for Advertisers." Read the article …
Related articles:
ANA Lists Potential Legislative Issues in Trump Administration
Majority of Marketers Rely on Data to Manage Client/Agency Relationships: ANA Survey
Anger Over ANA "Kickbacks" Report Spills Over to Cannes Lions