Brands on Fire: Budweiser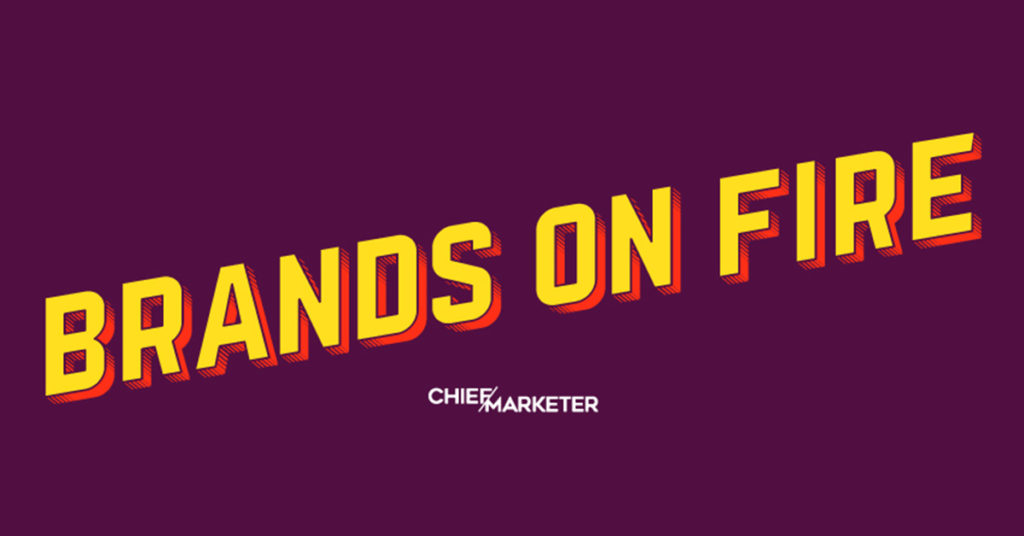 Our monthly analysis of the world's top brands and the marketing moves that are setting them apart.
—
It's safe to say that Budweiser garnered more attention from not airing a Super Bowl LV commercial than it would have gained from any spot it might have run.
Within 48 hours of announcing that it was sitting out the big game for the first time since 1983, the beer brand generated 3.5 billion impressions, according to Allison+Partners, Budweiser's PR agency of record in the U.S. It wasn't just the lack of a Super Bowl commercial that won all the attention, of course. It was also Budweiser's decision to donate its advertising dollars to the Ad Council and COVID Collaborative's efforts to educate Americans about COVID-19 vaccines throughout 2021. The first such effort, the 81-second spot "Bigger Picture," appeared on social media and other digital outlets in the weeks leading up to the Super Bowl.
It's also worth noting that Budweiser did still have a presence of sorts during the game. Parent company Anheuser-Busch InBev ran its first Super Bowl corporate spot, which referenced Budweiser as well as its brand extensions and sibling brands. As Marcel Marcondes, Anheuser-Busch's U.S. chief marketing officer, said, "We cannot talk about AB without Budweiser."
Had this been a one-time stunt, the buzz around Budweiser's Super Bowl absence might not have been so positive. But its COVID-related collaboration is in keeping with much of the brand's marketing efforts during the past few years. This two-pronged approach focuses on what VP of Marketing Monica Rustgi describes as "more heartfelt marketing" as well as more localized efforts. The approach contributed to a 3.5 percent year-over-year increase in Budweiser sales for the first nine months of 2020, after years of eroding sales.
Say It With Feeling
In late March, as stay-at-home orders became the rule, Anheuser-Busch donated money it would have spent on sports and entertainment marketing to the American Red Cross and other nonprofits. It also worked with its sports partners to convert stadiums to blood drive centers. Repurposing its venerable "This Bud's for You" tagline, Budweiser released an inspirational 87-second video declaring "This Bud's for the home team" and thanking front-line workers as part of its One Team initiative.
The brand put another of its marketing hits, "Whassup," to new use the following month. Featuring former NBA players Chris Bosh and Dwyane Wade, WNBA star Candace Parker, rapper/DJ D-Nice and actress Gabrielle Union (who is married to Wade), the ad and related social media placements reminded viewers to check in with friends and family and also provided a phone number for a Salvation Army hotline. "In times like these, something as simple as a hello, or in this case 'whassup,' means a lot," Rustgi explained in a statement. "Our hope is that by getting people to check in, we can play a small part in bringing the world closer together during these trying times." Actors Issa Rae and Daveed Diggs, among others, appeared in subsequent "Whassup" spots.
And in early summer, Budweiser celebrated the reopening of restaurants and bars with a 60-second ad on YouTube, Facebook and Instagram featuring not only a shuttered bar prepping to reopen but also the iconic Bud Clydesdales racing to meet up with a yellow lab puppy similar to those seen in spots from recent years—in particular the "Puppy Love" and "Lost Dog" commercials that all but epitomized heartwarming. "We can't wait to see our buds. But when we do, let's do it safely" was the tagline, helping to mitigate criticism that perhaps it was too soon to begin touting social gatherings.
Adapting well-entrenched brand iconography and slogans to the new normal gave Budweiser an authenticity it might have lacked otherwise. "Our brands started showing up in more meaningful ways, authentically adding value to people in their new routines," Marcondes wrote in an opinion piece. Social media conversations about Anheuser-Busch brands increased nearly 50 percent by "treating consumers as humans, not targets, and having our brands showing up in meaningful ways," he said.
Little Things Mean a Lot
In the absence of major events and festivities due to the pandemic, many people made smaller moments—a new album from a favorite artist, a record-breaking performance by a sports hero—cause for celebration. For Budweiser, this coincided with a shift to what Rustgi dubbed "hyper hyperlocal" marketing as part of its efforts to win over more 25- to 34-year-olds. "We are going to be hypersensitive and insightful as to how Budweiser lives and breathes within a local market and then create a campaign surrounded by that," Rustgi said.
So when Cincinnati Reds pitcher Trevor Bauer engaged in some Twitter banter regarding teammate Sonny Gray's record number of strikeouts, Budweiser promised to produce a "Cincinnati Buds" version of its can if Bauer broke that record. Not only did Bauer do so, but he scratched "Buds" on the pitching mound immediately afterward, drawing attention from far beyond Cincinnati and Twitter.
In September, in advance of Big Sean's fifth album, Detroit 2, Budweiser produced limited-edition cans featuring the rapper's name and image available only in his native Michigan. The following month the brand celebrated the 20th anniversary of fellow rapper Nelly's debut album, Country Grammar, with his own limited-edition cans available only in his hometown of St. Louis. And as the 2020-21 NBA season got under way, Budweiser partnered with Mitchell & Ness, a manufacturer of retro sports apparel, to create "Throwback NBA Buds," limited-edition cans and bottles with designs based on vintage jerseys of 24 teams, available only in the specific locales.
View this post on Instagram
Budweiser even strove to make something as quotidian as ending the workday special. In June it filed a trademark application for "Official Beer of the Shift Change," and during Labor Day weekend it worked with Philadelphia's most iconic cheesesteak purveyors, longtime rivals Geno's and Pat's, to give away special beer-infused sandwiches to shift workers. OOH and social media assets featuring back-and-white photographs of local workers, identified by name, job and neighborhood, supported the promotion while giving these shift workers the hero treatment. Given that the vast majority of those on duty during Labor Day weekend were so-called essential workers, the promotion tied in with the brand's One Team initiative from the early days of the pandemic. It also underscored that for Budweiser, "showing up in meaningful ways," large and small, was now part of the brand ethos.