One Size Doesn't Fit All in ABM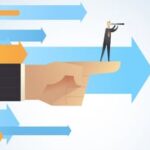 Nearly three-quarters of B2B marketers (71%) are dedicating resources to account based marketing. But it's important to remember that one size doesn't fit all in ABM, noted Bob Peterson, senior research director, SiriusDecisions.
There are different account based models that apply based on a company's customer base and needs:
Large Account: very small number of large existing or targeted accounts
Named Account: moderate or larger number of defined existing or targeted accounts
Industry/Segment: moderate or larger number of new or existing accounts in the same vertical or specific segment
Customer Lifecycle: moderate or larger number of existing customers that receive differentiated outreach
For example, he said, a company may have 10 to 15 key accounts that it wants to reach in a true ABM fashion, but another 200 to 300 that it wants to take a "one to many" approach to reach in an "ABM light" fashion, looking at sub-verticals that have common needs.
To get truly useful insights from data in an ABM program, a marketer needs to know what they want to accomplish. "You need to know your current customers, and what they respond to—what are the signals?" said Yonatan Stern, founder, CEO and chief scientist, ZoomInfo, during a conversation with Peterson at ZoomInfo's Growth Acceleration Summit in Boston.
Companies today are collecting a lot of information, but they're not really thinking about the best ways to apply it, he noted. For example, if you're repeatedly emailing someone in a target account but they're not responding, they may not be your best contact. Someone else in the company with a different title might be more willing to engage.
"Find someone who will open the door for you and start a dialogue," said Stern. "Data is infinite, and what we can do with it is endless. Dare to dream."
"Data can give you insights," added Petersen. "Marketers need to be more intelligent about data."
According to SiriusDecision research, 87% of B2B companies says ABM is important to overall marketing in 2016. Twenty-seven percent of companies are investing between 11% to 30% of their marketing budgets to ABM (up from 19% in 2015).
Peterson pointed out that a strong ABM program is based on five key building blocks—account insights into target accounts; differentiated treatment of key customers; a willingness to create targeted content; cross-functional, collaborative communication; and differentiated measurement showing leading indicators of success.
An account-based model can lead to numerous changes in sales and marketing organizations, he said. Sales and marketing share more data to collaborate on account needs, and look at forecasting with shared, scalable goals. ABM insures that customers don't become confused by competing or overlapping materials from different parts of an organization.
Fifty-eight percent of companies surveyed by SiriusDecisions said they are planning to invest in tools, services or technology for ABM in the next 12 months. The top areas of investment cited were account based advertising and retargeting (68%), marketing automation platforms (35%), sales force automation/CRM (31%), web analytics (31%) or website personalization (31%).
Related Articles:
Full Adoption of ABM Not There Yet: Outsell Report
4 Keys to Effective ABM Implementation