4 Focal Points for Marketing to Millennials
Marketing to Millennials is on a lot of marketers' minds.
Millennials might be the hottest demographic on the planet and the most sought after by marketers. They are the largest generation in America, accounting for 80 million consumers, 11.6 million households with kids, and are expected to spend $200 billion dollars this year.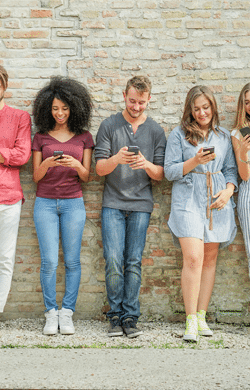 This article from Forbes lays out four main focal points and outlines a "quick down and dirty marketing plan" for social media, websites, email and paid ads.
For example, if you are targeting Millennials on Instagram, shareable content should be posted on a daily basis. Hashtags and Instagram insights can help you learn how often to post. And don't forget to use swipe-up links in Instagram Stories for easy access to your site or other content, Forbes says. (Get the details on the other three focal points).
Millennials want an experience and part of the overall experience is sharing content with their social networks. In fact, Facebook ranks as the most popular social network followed by SnapChat and Instagram. Millennials will choose YouTube over Twitter and Pinterest and they'll quickly unfollow posts that they find to be annoying. (Learn more from 5 Lessons Millennials Taught Marketers.)
Key Influences
Two key influences drive Millennial purchasing behavior, Forbes says. The first is the importance of creating brand affinity. Think Kleenex instead of tissues or Chap Stick instead of lip balm. It is not an easy task to have your brand easily recognized and exchanged for other products. This takes long-term planning and consistency.
The second key influence is the fear of missing out, and that's where influencers can help out. A large majority of this group are influencers themselves—among their peers, co-workers, vast social networks and beyond. This group is inspired by people they know in person or online and influencers with whom they relate. In fact, 84% of Millennials say user-generated content has at least some influence on what they buy, and 73% say it's important to read others' opinions before purchasing, according to Bazaarvoice.
Related articles:
Fake Influencers are Grabbing Headlines: How to Hire Trustworthy Influencers
Gerber CMO Aileen Stocks on Keeping up with Millennials