10 CES Technology Takeaways for Marketers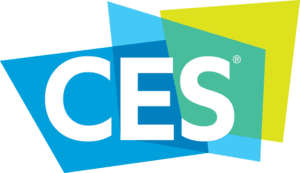 Year after year, the Consumer Technology Association delivers an adult playground bursting with technological innovations, experimental concepts and futuristic gadgets, many of which are not yet available for public consumption. But CES is also a place where brands present forthcoming innovative products, intelligent customer service upgrades and new advertising formats that are nearly upon us. We've got you covered with both. Because it's important for marketers to pay attention to what's launching within the coming year and get a glimpse of what the marketplace of the future might look like. Following are 10 ideas, trends and forthcoming formats that marketers can take away from CES 2020.
1. Personalization: CES showcases the myriad ways in which technology can facilitate an incredible degree of personalization. One of the most buzzworthy examples of this came not from a tech company, but from an airline. During its keynote and booth presence, Delta presented what it calls a "parallel reality" airport experience in partnership with company MisappliedSciences: a digital display that can deliver personalized travel messages to multiple people simultaneously while they stand in front of—or walk past—the screen. Thanks to its "multi-view pixels" and proprietary technology, simply scanning a passenger's boarding pass will prompt the screen to display a consumer's boarding time, the nearest Delta Sky Club lounge or their departure gate. And, it's not as far off as you think: Detroit Metropolitan Airport will get the first test this summer. There are also plans to use it for other personalized out-of-home experiences, from stadiums to theme parks to conventions centers.
Personalization without the use of glasses or additional screens to facilitate the experience presents a whirlwind of potential from a marketing standpoint. Delivering personalized ads to multiple people at once could mean targeting at scale. Delta also announced a future upgrade to its Fly Delta app that uses machine learning to personalize useful information like boarding gates, parking and weather. For marketers, the platform can be a way for brands to interact with consumers along their journeys.
2. Voice-Enabled Tech: Voice recognition technology as a customer service-enhancing feature was everywhere at CES, from connected homes to connected cars. Samsung, for instance, introduced an AI- and 5G-powered personal assistant called Ballie, an adorable ball-shaped robot equipped with a camera and smart speaker that can make consumers' days easier through voice commands and programming. During the brand's presentation, Ballie followed the speaker around the stage like a loyal pet—but at a comfortable distance, thanks to facial recognition and movement tracking. It can control smart home devices in the home like smart blinds, a connected TV and a vacuum.
Google Assistant was out in full force again this year. No carnival ride this time, but it did activate a two-story booth with colorful slides, an escape room in which voice commands were needed for "prisoners" to break free, and an oversized ball pit. A slew of new features were on hand, including the ability for the assistant to read pages aloud, schedule one-off requests, leave virtual post-it notes as reminders and even—in a nod to consumer privacy—"forget" what was just said in earshot on the speaker. From the B2B side, Google said more businesses are using its Interpreter mode, including American Airlines, HSBC banks and hotels in major cities. And then there were Amazon's plans. The company has partnered with BMW and Fiat Chrysler Automotive to bring Fire TV streaming to vehicles—and Alexa capability to many more car companies.
Voice-enabled devices enhance the customer experience in numerous ways, including through facilitating greater ease of mobility. Thanks to voice-enabled search, consumers can potentially experience brand after brand in succession, more efficiently—within a connected home or even in an automobile. The latter capability opens the door to new kinds of programming content, ad formats and personalized messages that brand marketers can deliver to consumers.
3. OTT Advertising: New streaming platforms and ad formats were on display at CES. Forthcoming mobile service Quibi made headlines with a preview from Quibi founder Jeffrey Katzenberg and CEO Meg Whitman. The Millennial-focused service, which serves up content specifically created for mobile devices, sold out its first year of $150 million in ad inventory. General Mills, P&G, Progressive, PepsiCo, Taco Bell and Walmart have signed on. In its first year, which kicks off April 6, Quibi will present more than 175 new shows and 8,500 episodes of content in three categories: movies, unscripted shows and news. But the way in which the content—and advertisements—is delivered is the kicker: Users can toggle between portrait and landscape mode, and moving back and forth from the two actually gives consumers different vantage points.
Costing consumers $4.99/month ad-supported and $7.99/month ad-free, the service is banking on interactive storytelling and mobile viewing as a way to reach Millennial audiences on the go. But the advertising, taking the form of six-, 10- or 15-second pre-roll units to play ahead of Quibi programming (which itself is bite-sized), has the potential to be interactive as well. Just like the content the platform is hawking, which is shot both horizontally and vertically, advertisements, too, can take advantage of this "Turnstyle" feature. Marketers have the potential to reach consumers in a new environment with a more interactive storyline.
Meanwhile at Hulu, a platform already popular with younger generations, new ad formats are being rolled out. It recently introduced "pause ads," which run when a viewer has paused the content they're watching, making it a natural break in the storyline, and "binge ads," where a brand sponsors a commercial-free episode if the platform notices a viewer is binging content. Additional formats just announced allow for further interaction with brands. For instance, one format will enable sending consumers information about a brand straight to their mobile phones or through using a QR code. Another type of ad gives consumers more say in the type of ad they want to watch. Moreover, digital product insertion into original programming is being considered for a rollout in the coming months. The goal: to minimize disruption of the viewing experience for consumers while connecting brands to viewers in effective and meaningful way.
4. Audio Consumption: Consider this stat: A June 2019 study from iHeartMedia concluded that podcast listening increased more than 48 percent in two years. And, when considering Spotify alone, podcast consumption increased 39 percent last year from Q2 to Q3. In an effort to bring targeted advertising to podcast streaming, Spotify is launching "Streaming Ad Insertion," a propriety system that lets brands insert ads into podcasts in real time based on the data the platform has about consumers, such as age, location and device used. The promise to marketers is a greater ability to measure ad performance thanks to an influx of data that wasn't previously available. Metrics will include ad impressions (which aren't possible in a download scenario), frequency in which the listener heard the ad, reach and audience analysis.
While Spotify doesn't represent the whole of podcast consumption, the move signals a trend toward marketing to consumers through auditory channels. Indeed, brand-building through sound is a frontier being embraced by forward-thinking marketers. Visa and Mastercard have used sonic branding through jingles, for instance, and ASMR has been used by brands in the past year to connect to consumers through multisensorial experiences. There was evidence of it on the show floor: Coca-Cola teamed up with Alexa on a giant speaker wall activation that dispensed the beverage brand's new energy drink to attendees. All the while, the speaker played sounds of bottles popping and the drink sizzling that reverberated across the show floor.
---
Other articles you might enjoy:
---
5. Sustainable Technology: CES proved that innovative technology has made its way to a wide array of industries, from airline to auto to farming. A consistent theme throughout was sustainable innovation, employed as a way to address the rising interest in climate change—from energy conservation devices to a new electric SUV to Impossible Foods' planted-based substitute for pork, announced at the show this year. The food exhibitor set up shop outdoors and cooked samples for willing attendees. While not tech-focused in the traditional sense, Impossible uses technology to produce look-alike and taste-alike versions of meat products from plants, promising a more sustainable way of producing food. Adding pork to its flavor roster reflects the brand's global focus, since pigs are the most popular source of meat worldwide. John Deere also exhibited at the show to showcase the new agricultural technologies that can be used to promote sustainable farming.
For marketing professionals targeting Millennial and Gen Z audiences, demographics that desire more sustainable products and support environmentally-conscious brands, these technologies underscore the growing significance of sustainability and consumer demand for brands to act with this in mind.
6. Scent Technology. Another aspect of multisensory marketing on display at CES was the range of products that employ scent technology. For instance, Procter & Gamble's booth featured its Airia product, a voice- and app-controlled fragrance dispenser. Using inkjet printing technology, the product emits scents into the air through a fragrance cartridge that lasts around 600 hours. The obvious use case for the device is within the home. However, brand marketers are increasingly employing scent technology into experiences in order to create positive, memorable associations for consumers that can be recalled at a later time. Fragrance dispensers are also moving into the auto category, which could provide new ways for automotive manufacturers to add fragrances to cars. An example is the startup company Moodify, which says it uses aromas to influence human behavior, enhance feelings of well being and improve vehicular safety.
7. Automated Retail: The retail shopping experience is becoming more automated. And thanks to AI-driven products, personalization at scale could be on the horizon for the retail industry. Like Lululab's mirrors, which are equipped with sensors that track skin features and offer recommendations. Or HiMirror's smart mirror that allows shoppers to virtually try on make-up through the use of augmented reality technology. We've all seen automated checkouts, but in-store robots and self-serve digital displays that can read gestures could be in our future.
The retail innovations at the show also extended to technologies that support in-store tracking analytics, from facial recognition to unique visits to tracking consumers' emotional states. And then there was the "Bot Retail" category, featuring robots that deliver plates of food, show consumers menu items and take payments wirelessly. Another use case for businesses: These bots could help businesses drive operational efficiencies through managing inventory and shelf stocking.
8. Personal Fitness and Health. Technologies that promote health and personal fitness abounded this year. In fact, the number of exhibitors in the health and wellness category increased 25 percent compared to 2019. One flashy and much-talked-about example was Samsung's fitness exoskeleton the company demoed during its keynote. Dubbed "GEMS," which stands for "Gait Enhancing and Motivating System," the wearable system is a combination of Samsung AR glasses and a series of bands that wrap around your waste and thighs. The fitness "suit," currently still in concept mode, is able to track fitness stats, increase resistance during movement and provide stability.
Many gadgets in the category strove to enhance the healthcare experience with diagnostic tools and home testing. The Glutrac smartwatch, for instance, uses artificial intelligence to measure a person's glucose levels without a blood sample. To monitor fertility, Proov offers an at-home progesterone text kit to predict ovulation. From diagnostic tools that allow doctors to examine patients remotely to AI-powered heart monitors to dance rehab for stroke survivors, connected medicine is poised to enhance the customer experience within the healthcare industry.
9. Foldable Screens: Building on last year's foldable phone trend, flexible laptop, tablet and phone screens seemed closer to consumer adoption at 2020's show—in part because they are becoming more affordable. The TCL 10 5G phone costs less than $500, for instance. Portability, due to its foldable technology, is the main draw here, and manufacturers are working to optimize the devices' features. The upside for marketers? There's the potential to elevate the customer service experience through increased video calling, which for B2B marketers can translate to customer service calls within industries like home furnishings and medical care. Moreover, foldable screens may allow for more advertisements across the display, thanks to its split-screen format and greater surface area (for those screens that have digital keyboards). Bendable screens will make high-powered devices more portable and marketing messaging more seamlessly integrated into the customer experience on the go.
10. Privacy and Data: Last but not least on the list is the arrival of 5G—and the privacy and data implications that come along with it. The trend has moved beyond concept into fruition. AT&T and Verizon have declared that their 5G networks will be accessible nationwide by December, and more than 15 smartphones on the show floor were 5G compatible. The benefits of 5G for marketers are numerous. Measurement will be redefined as real-time analytics take on new capabilities. It will enhance the customer experience through enabling technologies that were on display at the show, like autonomous vehicles, smart homes and robotics. The amount of content marketers can send to a device, and the speed at which it is delivered, will multiply. Gaming is another strong use case: Hardware company Razer showcased its 5G router, a networking device tailored to gamers that automatically prioritizes bandwidth for streaming.
But there are data concerns as well. 5G networks are highly complex and carry with them a massive increase in data. Moreover, with regulatory legislation like CCPA recently enacted, privacy is top of mind for consumers—and the marketers who use data to deliver messaging and experiences. Chief privacy executives from Facebook, Apple, P&G and others emphasized on panels at the show how each company is taking action to protect consumer privacy. Perhaps HBO's "Westworld" dinner experience showed it best. The myriad details of participants' digital lives, gathered ahead of time as a marketer might do, were used to craft a highly-personalized experience for each attendee at the dinner. It creeped out attendees beyond measure. But at the same time, it challenged guests to consider the potential that opt-in personalization holds, and a future in which data can assist in storytelling, entertainment and even future-casting. We'll cheers to that.