Why Referral Marketing Is a Strategic Imperative for 2016
"Everything is awesome" was an ongoing mantra in "The Lego Movie" and in 2016, that theme applies to referral marketing as well.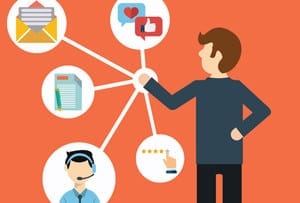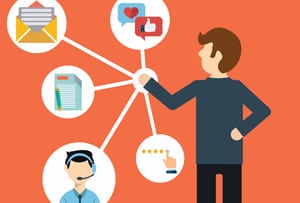 Most business leaders intuitively believe that referrals are the best possible leads, and new research from Influitive shows just how dramatic an impact referrals have on sales pipeline growth and revenue acceleration.
More than 70% of companies with formal referral marketing programs are on pace to meet or exceed their 2015 revenue goals, according to the survey of 640 B2B sales, marketing and executive leaders from across North America.
Among companies surveyed that have referral programs, 69% said they have experienced faster time to close, 59% reported higher lifetime value and 71% have seen higher conversion rates. Referral volume typically doubled thanks to the programs.
More compelling testimony comes from those on the front lines, the sales reps. Sixty-eight percent of sales reps with formal referral marketing programs rated their referral tools as effective or highly effective, compared with 40% of those without formal program, Forty-five percent of reps with a referral program expect their closed deals to increase in the next 12 months; 47% of those without a referral program expect their sales to remain flat.
So it's clear that B2B companies with a formal referral program enjoy higher sales, lower acquisition costs and better relationships between the sales and marketing organizations. Strangely, though, only 30% of B2B organizations have a structured referral program.
That doesn't make sense and represents a huge lost opportunity for many companies. A new year is an apt time for these organizations to take a fresh look at how they generate and manage referrals. They should first ask themselves at a macro level: What is our 2016 referral strategy, and how will we manage and measure it?  After that, they're ready to drill down into important operational questions.
What team will own the customer referral program?
That's easy. It should be the marketing team. Marketing has the best data and resources to manage customer outreach and communication, create a seamless customer experience and liaise with customer success and sales to find and track customer referrals. Research from Heinz Marketing found that referral programs lead by marketing were three times more likely to achieve their end-of-year revenue goals.  The sales team must be heavily involved once a referral is submitted (more on that in a bit), but the program should be owned by marketing.
Who will you target?
It's best to seek out customers who have already expressed happiness with your product or service, as they are more likely to become a brand advocate. Ask the customer service team who the best customers are, or look for customers who regularly interact with your brand via social media.
How and when will you reach out?
Timing is everything. You don't want to ask customers for help too soon in the relationship or bombard them with repetitive e-mail requests. That's why the best customer referral programs include, first of all, timely referral requests. When customers express excitement or joy over your brand, it's the perfect moment to ask for a referral. And secondly, consistent referral nurturing. Regularly communicate with customers by giving them valuable resources such as product tips, helpful case studies or opportunities to submit product feedback. Once you deepen your relationship with customers, they'll be happy to refer friends.
How will you get customers thinking about submitting high-quality referrals?
It's important to ease customers into the idea of making referrals, and make the process as easy as possible. To do this, educate consumers by explaining why you are launching a referral program, helping them develop a strong elevator pitch for your brand, teaching them how to refer a new customer and describing who your ideal prospect is— where they work, their level, challenges, values, etc.
What will the process, tools and referral submission page look like?
Before you ask customers to join your referral marketing program, you need to set up a workflow for how referrals will be handled once they're submitted. The correct first step is to create a referral submission page that customers can use to send referrals. This page should provide answers to frequently asked questions about how your process works, and what you will do after the referral is submitted. This transparency builds trust with customers.
Again, the sales team plays an essential role in the success of the customer referral program. A process should be established for them to approach prospects and send updates to the customer who submitted the referral. Integrating your referral submission page with your CRM tool (which the sales team likely already uses), will make tracking and following up on referrals much easier for reps.
How will you reward advocates?
Rewarding customers who have gone out of their way to help you win business obviously is crucial.  Offer them exclusive access to your CEO, or invite them to speak on a panel at your next big industry conference so they score points with their own bosses.
Once you've answered all of these questions internally, you'll have a solid idea of how to build a customer referral marketing program that delivers.
Before you know it, a thriving referral culture may take root. And that is awesome.
Jim Williams is vice president of marketing at Influitive.
Related Articles:
Special Report: The B2B Loyalty Challenge 
5 Reasons Account Based Marketing Can Fail