Q&A: Using Data to Power Human Connections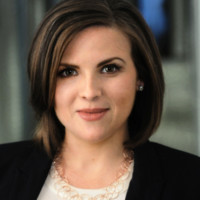 Chief Marketer talked with Kim Weisensee Brown, director of marketing at the American Medical Association Insurance Group and founder of Centrally Human LLC, to discuss the role data and technology plays in shaping relationships with consumers. She is the author of the upcoming book Centrally Human: Harness the Soul of Your Brand for the Future of Your Company.
CHIEF MARKETER: What is the biggest challenge facing marketers today?
KIM WEISENSEE BROWN: The fact that the role continues to evolve. Marketing is so diverse and there's an expectation that we're all unicorns and [can do everything]—that we're digital experts and content experts and data experts and privacy experts. Most people aren't incredibly deep in every facet of marketing, yet that is expected now and most companies don't have the budget to expand skill sets.
---
Kim Weisensee Brown is featured speaker at LeadsCon Las Vegas, March 4-6. She'll join Kenneth Kinney and Kylie Francis on the panel "Leveraging Influencer Marketing for Lead Gen."
---
CM:Is the plethora of technology options on the market making marketers lives easier or more difficult?
BROWN: There have always been a lot of tech partners in the space—marketers have always had a lot of different vendors selling to them. But now there's a lot of people saying, "just buy my product and we'll take care of this problem instantly." There's a lot of tools that can help you automate, but there's so much to unpack and you need understand what is going on underneath the technology, to determine which is the best partner to use. [You need to figure out if it will just] add more noise to the stack or help you pull things together. Is it doing something you can already do today, or do you really need this technology?
CM: Are companies doing a good job of making sense of all the data they have at their disposal?
BROWN: It depends on the organization. There's a lot of data out there, and people usually have 99 percent of what they need in-house to get started. It's a question of doing a gap analysis—do you have a ton of data in one area, but are lacking in another? Do you have an incredible amount data in research or sales, but you're light in customer success? You need to pull together your market segments so can use customer experience to upsell and inform future marketing efforts. Marketers have always been data driven but now they need to get more into data science and data architecture. A big challenge is partnering with your CIO or CTO and becoming savvy quickly about where data is lives in the organization who owns it, as well as how it is being stored and collected.
CM: The term "digital transformation" is thrown around a lot. What does it really mean to marketers?
BROWN: It's a super buzzy phrase, but there's still meaning to it. It can help you understand what you're going to do within the organization. Digital transformation looks very different at a manufacturing company like GE than at a retailer like Target. It's more about what the perception of digital in the organization and less about the technology. The human experience matters—we need to think of digital as an enabler to create human connections, rather than a bright shiny object that will help us avoid them.
---
You May Also Enjoy:
---
CM: Is there anything marketers are missing when it comes to understanding the customer journey?
BROWN: I think we're doing a better job than ever before in connecting with customers and using their feedback to make adjustments. Sometimes we get so caught up in data and technology, that we still miss the human X factor in the art and science of marketing. There's a disruptor element, and consumer expectations of brands are changing. People want a level of transparency and marketers need to be transparent and get ahead of the trends to make connections.
This article was originally published in September 2018.