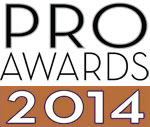 Campaign: Win a Dart. Date a Winner. Sweepstakes
Brand: Dodge
Agency: Sync Marketing & Meredith Xcelerated Marketing
Pickup lines aren't always the most favorable way to introduce oneself to someone—but even a lousy line can be quite memorable. Automobile brand Dodge kept that in mind when introducing the 2013 Dodge Dart to millennial consumers.
The Dart wasn't generally considered a sexy automobile nor an especially fun one, which could be why many 21- to 40-year-old consumers weren't familiar with the brand. To help change that perception, Dodge and agency Sync Marketing & Meredith Xcelerated Marketing created a microsite where images of a woman and a man just waiting to be impressed by a good pickup line prompted site visitors to type in their best. The virtual woman or man on the screen inevitably shot them down—but by way of consolation, the visitors could enter to win something that surely would be more impressive: a 2013 Dart (and $5,000 to offset taxes and registration). Runners-up could win iTunes gift cards and a $500 Visa gift card. Consumers could enter the contest via Twitter as well, a channel popular with the target audience. Registrants received extra sweepstakes entries by spreading the word via Facebook, Twitter and email, a process Dodge made easy by sending a sharable thank-you email to each contestant. And because many of the sweepstakes entrants opted in to receive further emails from the brand, Dodge could continue to educate them about the Dart after the month-long contest ended.
Dodge received just shy of 72,000 sweepstake entries, 380% above goal, and more than 114,000 unique visitors to the microsite. The nearly 14,000 Facebook shares exceeded goal by 272%. Nearly 18,000 entrants opted in to receive follow-up mails from Dodge, and those prospect emails had an open rate 106% higher than the benchmark as well as a click-through rate nearly 18% higher than the benchmark. And of course, the lucky consumer who received a Dodge Dart as a wingman could retire his or her unsuccessful pickup line.