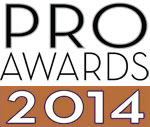 Campaign: 2013 Porsche World Road Show
Brand: Porsche
Agency: Momentum Worldwide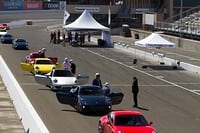 Porsches are built to perform on a racetrack. Most people who buy a Porsche, however, are relegated to roads and therefore never get to experience the car's full capabilities. With their 10-city, 30-day national road show, Porsche and agency Momentum Worldwide gave consumers that chance to do so.
At tracks across the country, Porsche set up tents where the affluent invitees checked in through a bespoke registration system; watched branded content that, among other things, showed consumers their personalization options; and raced on Microsoft Forza 4 video game simulators.
Guests then hit the road, or rather the track, for a two-hour session led by the chief instructor of the Porsche Sport Driving School. They paced around the track in sports models and steered the cars through various maneuvers. Instructors also showcased Porsche's traction control on a custom-built skid pad, a demonstration that many attendees recorded on their mobile phones and uploaded onto social media, including Porsche's specially developed new social site Drive Live, using the hashtag #PWRS. Drive Live filtered the tagged posts into a dynamic feed throughout the tour. And because Porsche's national dealer network was linked into the event, local dealer reps, some of whom also attended the events, could easily follow up on leads.
At the track tents, iPads were loaded with unique Porsche content and information about advanced training packages offered by the Sport Driving School. Back at the main tent afterward, guests enjoyed beverages and food and shopped at the Porsche Driver's Selection booth.
The tour ran from May through November; the Drive Live site generated 4,340 unique visits, with an average visit of 2.5 minutes. Eighty-three percent of road-show attendees said they were more likely to buy a Porsche—and as of January 2014, 157 of them already had.