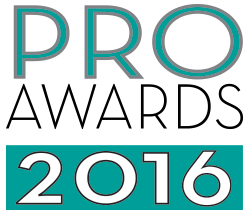 Campaign: 10,000 Cupcakes, One Great Cause
Brand: KitchenAid
Agency: Catapult
Other Awards for
"10,000 Cupcakes, One Great Cause":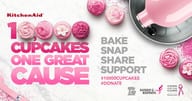 Who loves cupcakes? And who wants to help fight breast cancer? Assuming that the answer to both questions is "Just about everyone," appliance brand KitchenAid invited consumers to bake for a cure.
KitchenAid had supported the Susan G. Komen breast-cancer nonprofit for 14 years, raising more than $10 million with its Cook for the Cure campaign. But as a relatively small player in the appliances category, with only 2% market share, KitchenAid never received significant retailer support for its efforts. What's more, an abundance of breast-cancer awareness programs among marketers had led to wariness of "pink-washing" among consumers.
With the help of agency Catapult, KitchenAid rose awareness and funds in a novel (and tasty) way, by asking consumers to bake cupcakes, take a photo of them, and then share the picture on social media with the hashtags #10000cupcakes #donate. KitchenAid pledged to donate $1 to Susan G. Komen for each post, up to $10,000.
Despite a budget of only $25,000, KitchenAid cooked up more than 23.5 million impressions, thanks in part to a promotional microsite and emails, social media posts and videos, and a giveaway of a stand mixer. Retailers were supplied with digital assets and in-store materials, including posters and recipe brochures, and encouraged to hold events such as cupcake-decorating sessions. Ten top KitchenAid bloggers influenced an estimated 1.9 million consumers, while 31 bloggers associated with retail chain h.h. Gregg reached 6.4 million consumers via blog posts, Twitter parties, and more. At one key retailer, the awareness fed a year-over-year October in-store sales growth of 85%, accompanied by 55% online sales growth. Above all, more than 10,000 people shared photos of their cupcake creations, so that KitchenAid donated a full $10,000 to Susan G. Komen.