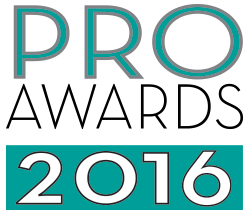 Campaign: #GarnierMusic
Brand: Garnier
Agency: AMP Agency

Instead of "lather, rinse, repeat," haircare brand Garnier adopted the philosophy "immerse, experience, take away to repeat" to convert consumers 18-24 years old to its products as older Millennials began to age out of the brand.
In determining where and how best to reach this audience, L'Oréal-owned Garnier and AMP Agency hit upon music festivals: 13.7 million consumers in the target age group—20% of that demographic—had attended music festivals in 2014, so in 2015 Garnier joined them. At Bonnaroo, Coachella, Big Barrel, Firefly, and iHeart Radio, five of the largest multi-day festivals, Garnier set up the immersive #GarnierMusic sampling experience.
Prior to the concerts, Garnier partnered with drugstore chain Walgreens to promote an online sweepstakes for the chance to win VIP festival tickets and swag bags that included product samples and branded festival must-haves such as sunglasses and bandanas. At the festivals themselves, a tentpole of the campaign was the Garnier Salon, a 1,600-square-foot structure that could hold up to 90 people at a time. Pro stylists washed and styled the hair of attendees, who began lining up as early as 7 a.m. The stylists offered color consults as well—and of course used Garnier products and gave away samples. After they were styled, attendees were encouraged to take photos of the 'dos with custom backgrounds and to share them on social media using the hashtag #GarnierMusic. A customized digital queue system tracked demand, alerted attendees of their appointments, and delivered personalized product recommendations, all while capturing consumer data that Garnier could use for follow-up messaging.
Garnier also took over the always-in-demand festival showers on certain days, providing products for participants to use on-site and to take home. It teamed with media properties MTV, VH1, and Fuse for interviews with performers that it then shared online. And it set up free phone-charging stations throughout the grounds to reinforce its presence.
The #GarnierMusic sampling experience outperformed all expectations. The Walgreens sweepstakes promotion, for instance, generated more than 72,000 entries, more than any of Garnier's previous sweeps. More than 205,000 samples were distributed, and that's not even counting those used onsite at the salon and the shower stations. Garnier attributed a 41% lift in sales and a 2.4% increase in category share to the campaign. And among its target audience, 68% bought Garnier products in the months following the festivals and 83% indicated an intention to do so.
Other awards in this category:
Silver Best Sampling or Trial Recruitment: Motive—Mtn Dew DEWShine Grassroots Tour
Bronze Best Sampling or Trial Recruitment: Fluent—Coffee-mate #coffeelife