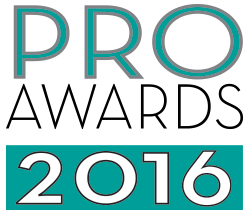 Campaign: Bryce Harper Virtual Reality Experience
Brand: Gatorade
Agency: OMD
Other Awards for
"Bryce Harper Virtual Reality Experience":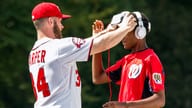 Gatorade was developed to help athletes boost their performance. So to celebrate its 50th anniversary, the beverage brand used virtual reality to give athletes—actual or armchair—the opportunity to experience what it's like to be an athlete at peak performance: Washington Nationals right fielder and Major League Baseball MVP Bryce Harper in the batter's box.
Working with agency OMD, Gatorade used a custom 14-camera rig to capture Harper's point of view while 90 MPH pitches were thrown at him. Computer-generated imaging portrayed his body and bat so that the viewer felt in control. Sound was captured via binaural audio to accurately capture game sounds, and Harper recorded an inner monologue.
Gatorade released the VR video on YouTube 360 and Milk VR for Samsung's GearVR. Before doing so, however, took the video and headsets to a practice session of a Maryland RBI (Reviving Baseball in Inner Cities) team so that they could be the first to experience it. Adding to the surprise: After removing the headsets, the kids were greeted by Harper in person. Their delighted reactions were recorded for videos that Gatorade syndicated on Facebook, YouTube, and Twitter, enabling even those without access to VR capabilities to participate in the experience, as did a follow-up behind-the-scenes video.
Without any paid support, the video series received 5.6 million online views. The novelty of the campaign garnered additional attention, with nearly 140 publications, ranging from Sports Illustrated to Wired, covering it within days of its launch, generating 161.2 million earned press impressions. The innovativeness of the VR video also reinforced that though Gatorade was now a half-century old, as a performance beverage it was on the cutting edge.
Silver Best Buzz: Mac Presents-Southwest Imagine Dragons
Bronze Best Buzz: Atomic 212-Lucy the Robot