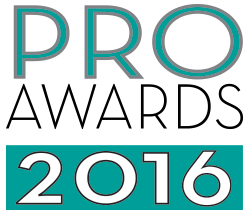 Campaign: Essence Festival
Brand: Samsung
Agency: PMK*BNC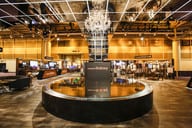 If you're looking to engage with African American consumers, particularly those interested in music, a presence at New Orleans's annual Essence Festival is a must. The challenge is in ensuring that your brand stands out among the myriad other sponsors and promotions at the multiday event. For its debut at the festival last year, Samsung called upon agency PMK*BNC for help in doing just that.
Its Samsung Galaxy Experience footprint in the Superdome featured a stage that resembled the dial of its Milk Music streaming radio service. When not watching performances, visitors to the Galaxy Experience could receive beauty treatments, customize premium merchandise, and of course test out Samsung phones, tablets, and other products.
Galaxy owners were eligible for additional perks. For example, 275 of them won admittance to a private screening of the documentary Mary J. Blige: The London Sessions, and six received VIP tickets for Blige's live performance. Owners could also view exclusive performances by Lil Dirk and Elijah Blake, Q&A sessions with Blige and Common, and auditions for the BET talent series Chasing Dreams. During "main stage moments" each evening, not only did host Nephew Tommy highlight features of the Galaxy 6S phone, but he also surprised lucky Galaxy owners with VIP upgrades and meet-and-greets with Blige, Kelly Rowland, and Angela Simmons.
To engage with those who weren't attending the festival, Samsung parked its Galaxy Owners Truck in high-visibility locations throughout the city, allowing visitors to learn more about its products and Galaxy owners to win exclusive rewards. It also leveraged footage and other assets from the performances to reach consumers who were nowhere in the vicinity of the festivities.
More than 12,000 festival attendees visited the Galaxy Experience, resulting in 25,367 device interactions. The truck generated another 3,443 interactions. Those interactions certainly made a positive impression: Three out of four participants surveyed said they now thought more highly of Samsung, and 87% indicated an intent to buy or upgrade to a Samsung mobile device.