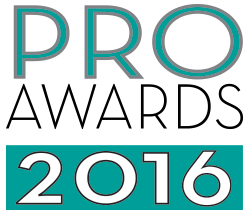 Campaign: Picture Opportunity Tour
Brand: LinkedIn
Agency: Manifold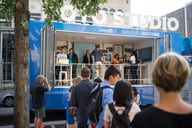 LinkedIn is all about facilitating virtual connections among professionals and other members. When the social network wanted to bolster its own connection to users, it turned to agency Manifold to create a real-life tour across the country.
LinkedIn members with a profile photo receive an average of 14 times more views than those without a picture, yet many members don't have photos on their profiles or use photos that are of poor quality. So the network built a 24-foot custom-fabricated glass-front box truck that served as a photo studio on wheels and drove it from Philadelphia to San Francisco, making 20 stops during the four-week journey. Not only were professional photographers on hand, but so were LinkedIn employees who helped members load their photos as well as improve their profiles on the network. Infographics showing the benefits of LinkedIn membership, relevant books by influencers, and inviting modern office furnishings decorated the "studio," which was clearly visible to the public.
To promote the tour, LinkedIn sent geotargeted emails to select groups of members directing them to a microsite with all the event details as well as social content. Using iPads at check-in to collect participants' email addresses, staff were able to track how many of them logged on to LinkedIn afterward to further hone their profile—a key metric for gauging the campaign's effectiveness, and one that proved just how successful it was.
Attendance for each day was anywhere from two to six times that anticipated; LinkedIn had to add staffers to accommodate all the visitors. As well as 6,129 member interactions, the tour delivered 1.48 million physical impressions and more than 57 million social impressions—all in all, a pretty picture.