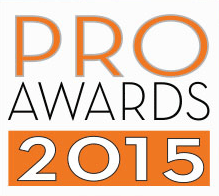 Campaign: Get in the Mix with Ne-Yo: The Intel Experience
Brand: Intel Corp.
Agency: Arc Worldwide/Leo Burnett Chicago
Other Awards for
"Get in the Mix with Ne-Yo: The Intel Experience":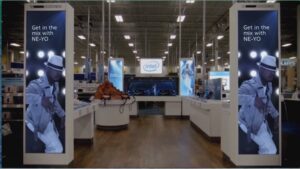 The Intel-powered 2 in 1 was an innovative entrant into the computer market: It transformed from a laptop to a tablet with a simple flip. As is sometimes the case with new products, though, consumers didn't quite get the unique selling proposition. In stores, shoppers were afraid to flip the device to convert it from one mode to the other or simply unaware they could do so.
Convinced that once its target audience of Millennials experienced the 2 in 1 they would love it, Intel and agency Arc Worldwide/Leo Burnett Chicago decided to give shoppers a reason to pick up a device and flip it. Because the target audience prized creativity and fun, they made music the hook: In 50 Best Buy stores, it gave shoppers the chance to create a multimedia "concert" with Grammy-winner Ne-Yo on a demo 2 in 1.
Users were able to remix original tracks of an unreleased Ne-Yo song by using the device in laptop mode; to create a light show, complete with everything from lasers to confetti, they had to flip it to tablet mode. Users could also direct the virtual onstage Ne-Yo to take actions such as run to the edge of the stage. A high-definition display featured software that used artificial intelligence to serve up appropriate prerecorded responses to the mixes from Ne-Yo himself. The installation also included an app that enabled users to record and instantly share their mix and light show via social media. Ne-Yo subsequently tweeted his favorite remixes, which in turn boosted awareness of the promotion.
Videos posted on YouTube and Facebook during the launch received nearly a half-million views. More important, in the Best Buy stores featuring the promotion, 10 times as many shoppers engaged with the 2 in 1s than in the other stores. Clearly consumers flipped for the concept.