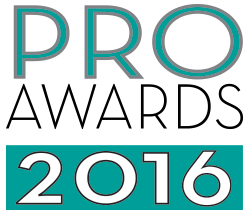 Campaign: Alcon's Howard and the Amazing Eye Exam
Brand: Alcon, a Novartis Company
Agency: Arc Worldwide/Leo Burnett Chicago
Other Awards for
"Alcon's Howard and the Amazing Eye Exam":

Alcon had been seeing stagnant sales of its over-the-counter eye-care products. Making matters worse, it was losing shelf space and volume at Walmart, which accounted for one-third of its business. With an eye toward increasing sales and creating a marketing platform specific to Walmart, Alcon and Arc Worldwide/Leo Burnett Chicago created an interactive children's e-book, Howard and the Amazing Eye Exam, to encourage visits to the eye doctor—preferably at a Walmart Vision Center—before heading back to school.
Most consumers shop for eye drops and the like based on price. By offering a free e-book for kids and hopefully creating an emotional connection with consumers, Alcon hoped to stand out from the competition. And by working with Ohio State University's director of pediatric optometry on the book, Alcon reinforced its medical credibility as well.
During the back-to-school shopping season, not only did Alcon place kiosks and signage in high-traffic areas in Walmart stores nationwide, including sites near the back-to-school sections, to promote the book, but it also hosted live story-time events and coloring pages. It also worked with Walmart Vision Center staffs to promote Howard and the Amazing Eye Exam, offering kids pins, bags, and other book-related freebies. To amplify the message, Alcon advertised in parenting magazines and websites, reached out via social media, and even had street teams promote the book—and the importance of eye exams—near high-traffic shopping centers in New York and Chicago, engaging with more than 24,000 consumers in all.
Alcon has hoped for a 15% lift in sales and a 2% increase in category sales from the previous year; the campaign delivered a 262% leap in incremental sales and a 3.5% rise in category sales. The in-store events tripled engagement at Walmart Vision Centers, and the e-book was downloaded 17,000 times. Indeed, one might say that the results were a sight for sore eyes.
Silver Best Cross Channel Campaign: Infinity Marketing for the HP-Meghan Trainor "That Bass" Tour
Bronze Best Cross Channel Campaign: Quirk Creative for Westernunion.com American Dream Sweepstakes